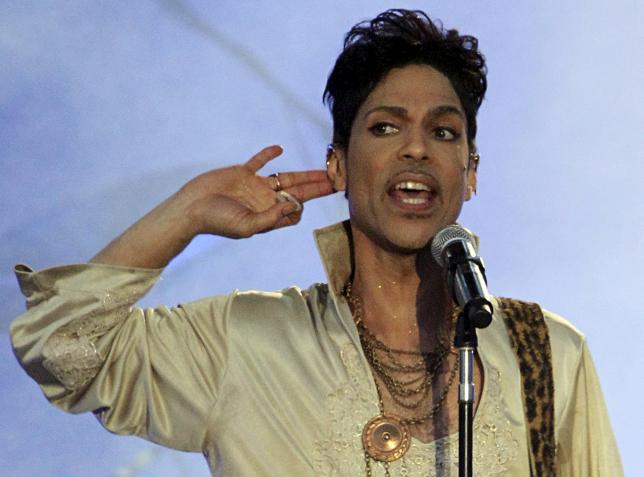 ---
Pop icon Prince — one of the most influential but elusive figures in music — was suffering from AIDS before being found dead last week.

According to the National Enquirer, the 57-year-old singer contracted the disease in the 1990's and was diagnosed six months before he passed away.  However, the pop icon reportedly refused treatment because he believed God will heal him.

Celebrities mourn Prince's death

The tabloid revealed that Prince weighed just 80lbs by the time of his death and had been "preparing to die for a little while."

"Doctors told Prince his blood count was unusually low and that his body temperature had dropped dangerously below the normal 98.6 degrees to 94 degrees," a source said.

"He was totally iron-deficient, very weak and often disoriented. He rarely ate and when he did, it all came right back up."

"His face was yellowish, the skin on his neck was hanging off and the tips of fingers were a brownish-yellow," the source added.

The revelation comes after some sources claimed that the singer had prescription painkillers in his possession when he died. Entertainment website TMZ reported Prince was treated for a drug overdose in the week before his death yesterday. "Multiple sources in Moline tell us Prince was rushed to a hospital and doctors gave him a 'save shot' … typically administered to counteract the effects of an opiate," TMZ reported.

Prince was treated for overdose before death, claims TMZ

The Enquirer reports that the singer became addicted to opiate medication. A statement by those close to Prince following his death said he died of influenza, an infection that would likely have proved fatal if his immune system had been decimated by AIDS.

Authorities have said that at least four weeks would be needed for results of Prince's autopsy, which was conducted before his cremation.

Prince, whose pioneering brand of danceable funk made him one of the most influential figures in music, was declared dead on April 21 after being found unconscious in an elevator at his secluded compound in Minnesota.

News of his death prompted a flood of tributes, from Barack Obama to Mick Jagger, as well as ordinary fans.

This article originally appeared on Daily Mail.