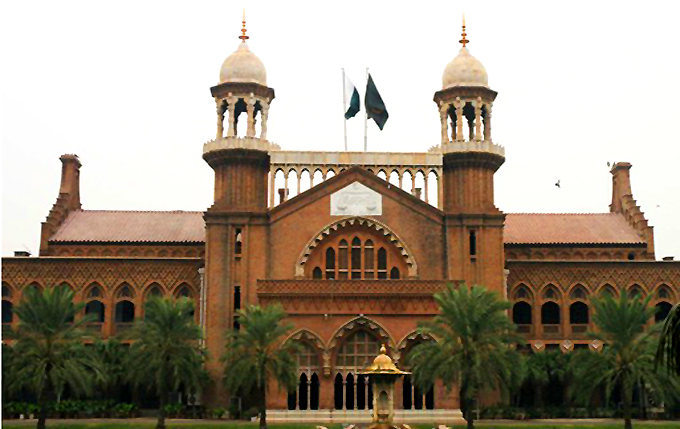 ---
LAHORE: The Lahore High Court (LHC) gave the federal government until May 26 to submit a report on a petition seeking construction of Kalabagh dam.

The petition was filed by lawyer Ilamuddin Ghazi, who prayed the court to direct the federal government to start construction of the dam to overcome the energy crisis. Justice Sheikh Azmat Saeed observed that the court would decide in the next hearing if it had jurisdiction to hear this matter.

President Asif Zardari, Minister for Water and Power Raja Pervez Ashraf, the Wapda chairman, PML-N chief Nawaz Sharif, PML-Q president Chaudhry Shujaat Hussain, ANP leader Asfandyar Wali Khan, MQM head Altaf Hussain, Aftab Ahmad Khan Sherpao and Maulana Fazlur Rehman have been made respondents in the petition. Expressing concern over the ongoing energy crisis, the petitioner said that the crisis was affecting the national economy because most industrial units were forced to run below their capacity, rendering thousands of workers jobless.

He said that although the Kalabagh dam project had been launched in 1953, its feasibility report had been prepared in 1988 by foreign experts after 25 years at a cost of Rs1.10 billion. He said the 276-feet high dam would have a huge water reservoir which could store up to 600,000 million acre feet of water. The petitioner said the dam would have a capacity to produce 3,500 megawatts to 5,000MW of electricity at a much cheaper rate than thermal units.

He said the dam could also help in controlling floods in Sindh and would provide additional water for making 53 per cent of the country's barren land cultivable. Stressing the need for developing a consensus on the Kalabagh issue, he said if political parties could rise above petty differences to unanimously pass the 18th Amendment, they could also do the same on this vital national issue.

He said political parties had now started talking about introducing an amendment for creating new provinces but no one was speaking about building Kalabagh dam. The lawyer requested the court to issue orders for immediate construction of Kalabagh dam in national interest.
COMMENTS
Comments are moderated and generally will be posted if they are on-topic and not abusive.
For more information, please see our Comments FAQ