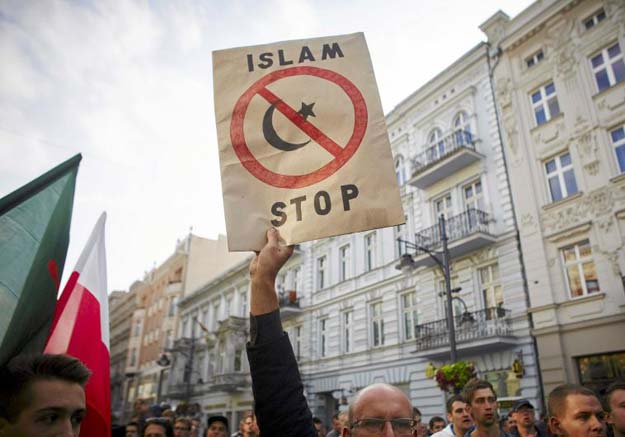 ---
STOCKHOLM: A local politician for the far-right Sweden Democrats has taken a temporary break from politics after allegedly threatening to carry out a suicide bombing against a mosque, local media reported Thursday.

According to an anti-racist site called "Not racist but...", Lennart Karlsson, a municipal councillor from the southern town of Habo, wrote virulently Islamophobic comments under a pseudonym on various websites.

Halting 'radical Islam' must be a top US priority, says Donald Trump

"I'm going to go to a mosque myself with a fully-loaded vest," he is alleged to have written under the pseudonym UNObserver.

Karlsson has admitted that the pseudonym was his, but claimed his account was hacked.

Swedish public radio SR reported that a regional Sweden Democrats meeting had late Wednesday accepted Karlsson's decision to "take a time out" from politics, and his case was transferred to the party's national offices.

Germany's right-wing AfD shifts to anti-Islam platform

Speaking to the Jonkopings Posten daily on Tuesday, Karlsson said he believed there were different human races with different genetic predispositions to kindness and intelligence.

Under the pseudonym, Karlsson also allegedly wrote that while serving in a UN mission, he had helped lock "vandalising Muslims" inside a church that they had apparently set alight and let them burn.
COMMENTS
Comments are moderated and generally will be posted if they are on-topic and not abusive.
For more information, please see our Comments FAQ