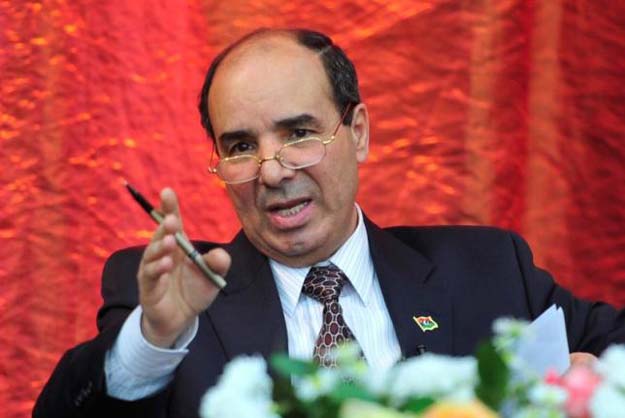 ---
UNITED NATIONS: The United Nations Security Council Libya sanctions committee blacklisted on Wednesday an Indian-flagged tanker carrying crude oil shipped by the rival eastern Libya government, said diplomats, which would prevent it from entering any ports.

Libyan UN Ambassador Ibrahim Dabbashi wrote to the 15-member sanctions committee on Monday asking for the Distya Ameya tanker to be blacklisted, according to a letter seen by Reuters. The ship left Marsa el-Hariga port late on Monday.

Obama calls Libya his 'worst mistake'

Diplomats, speaking on condition of anonymity, said the sanctions committee chair had informed them that there were no objections to the Dabbashi's request before a 3 pm (1900 GMT) Wednesday deadline so the ship was added to the sanctions list.

The eastern Libya government has set up its own National Oil Company (NOC) to act parallel to the Tripoli-based NOC, which is recognized globally as the legitimate seller of Libyan oil.

The Distya Ameya tanker is carrying 650,000 barrels of oil on behalf of Libya's eastern NOC. The ship appeared to be south east of Malta when it last reported its position through the publicly available AIS tracking system on Wednesday afternoon.

The ship is carrying oil ordered by a company called DSA Consultancy FZC, registered in the United Arab Emirates, according to Libyan authorities.

DSA Consultancy said on Wednesday it believed the shipment was legitimate. It said it had "a signed and agreed contract from the NOC dated 13th October 2015 to lift oil", and that the "ultimate beneficiary" was the Central Bank of Libya.

France ready to help Libya govt with naval security: minister

Diplomats said the sanctions committee had also written to the governments of India and the United Arab Emirates to remind them of the Libya sanctions and seek further clarification and relevant information on the shipment.

In March 2014, the Security Council allowed the Libyan government to request that vessels carrying oil from rebel-held ports be blacklisted by the sanctions committee and authorized states to board and inspect designated ships on the high seas.

A 2011 uprising in Libya toppled leader Muammar Gaddafi but left the country in chaos.

Two competing governments, one in Tripoli and one in the east, backed by militias scrambled for control of the oil-producing country, creating a power vacuum that allowed Islamic State militants to gain a foothold in the North African state.

Leaders of a UN-backed Libya unity government, designed to replace the rival administrations, arrived in Tripoli last month. That government said on Monday it had taken control of seven ministries in Tripoli.