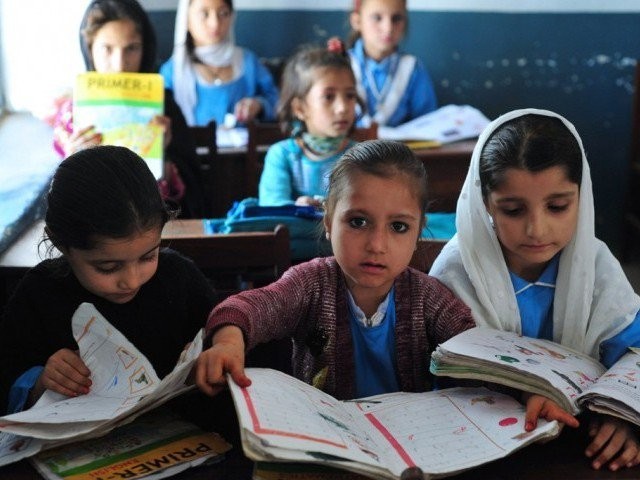 ---
ISLAMABAD:



Although there has been a marked increase in the budgetary allocation  for education during the last five years, the allocation for development projects and timely spending have been major issues in improving the sorry state of affairs in the most neglected sector




The disconnect between educational policies, data, and budgetary allocations are the main reasons for the slow progress in the education sector, says a report.




One of the major issues is excessive spending on non-development projects. The incumbent government has overspent 21 per cent or Rs17 billion than its allocated budget for education sector during 2014-15.

The report "Public Fincacing of Education in Pakistan", prepared by the Institute of Social and Policy Sciences (I-SAPS) was launched here on Wednesday.

It further blames lack of planning, budget transparency and accountability for the slow progress. In 2015, on budget transparency, Pakistan has achieved an Open Budget Index (OBI) score of 43 out of 100 which essentially means that the government of Pakistan provides the public with limited budget information.

The report reveals that majority of the overspending is in the current budget, mostly on salaries and day-to-day operating expenses.

However, the share of development budget in total education has declined consistently during the last five years from 38 per cent in 2010-11 to 23 per cent in 2015-16.

The federal education budget has been increased consistently over the last five years from Rs56 billion in 2010-11 to Rs98 billion in 2015-16, showing a 76 per cent increase.

The higher education budget has consistently increased from Rs42.86 billion in 2010-11 to Rs77.40 billion in 2015-16, showing an increase of 80 percent.




The federal government has earmarked an amount of Rs97.9 billion for 2015-16, which shows a 16 per cent year-on-year increase. The allocation as a share of the total budget, however, has actually reduced by four per cent, according to the report.

Pakistan is currently spending 2.14 per cent of its Gross Domestic Product (GDP) on education, which is the lowest in South Asia.

The report further suggests that Pakistan has fallen significantly short of achieving its millennium development goals in education target of achieving 88 per cent literacy rate in Pakistan and has only managed to achieve 58 per cent by 2015.

Published in The Express Tribune, April 28th, 2016.
COMMENTS (1)
Comments are moderated and generally will be posted if they are on-topic and not abusive.
For more information, please see our Comments FAQ