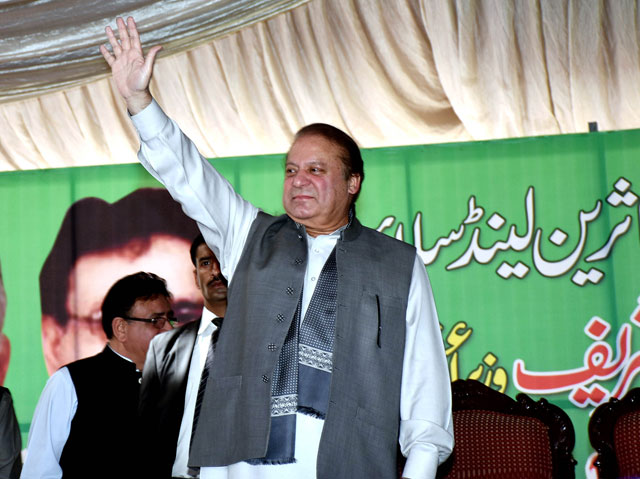 ---
Prime Minister Nawaz Sharif has been getting out and about, ostensibly to focus on the development agenda of the PML-N. Speaking from behind his modestly veiled bulletproof glass screen and at a safe distance from the lumpen proletariat, he was in Kotli Sattiyaan recently to take the wraps off a number of mega projects. The PML-N is good at mega projects, the country is awash with them — well, Punjab is — and his audience learnt of schools, bridges, roads and hospitals all about to come in their direction. They were doubtless suitably awe-struck and will be putting their cross in the right box come the 2018 election. Maybe.

Those of a cynical frame of mind might view this latest foray into populism as not much more than an attempt to run interference in response to pressure from opposition parties which are currently champing at the bit in the hope of catching the prime minister or his family up to no good in the foreign property market, courtesy the Panama Papers. The prime minister made no mention of any of this in his address other than indirectly by saying that he did not believe in the politics of sit-ins as well as what he called "destabilisation" — and lies. 'Destabilisation' may be read as anybody having the temerity, the sheer gall, to demand transparency and accountability of a man and a party that have developed opacity into an art form. The prime minister assured the audience that all his efforts were for the prosperity of the common man and the common man waved and cheered in a manner that would have gladdened the heart of Dr Pavlov. The prime minister answered a set of rhetorical questions posed by himself as to the wonders performed by his government over the last three years and some of the crowd shouted "We love you Mr Prime Minister". Indeed they may, but when the roadshow has packed up and left town, mega projects are not going to camouflage the fact that there are hard questions to answer, and the opposition is in no mood to chew the cud in silence.

Published in The Express Tribune, April 28th,  2016.

Like Opinion & Editorial on Facebook, follow @ETOpEd on Twitter to receive all updates on all our daily pieces.