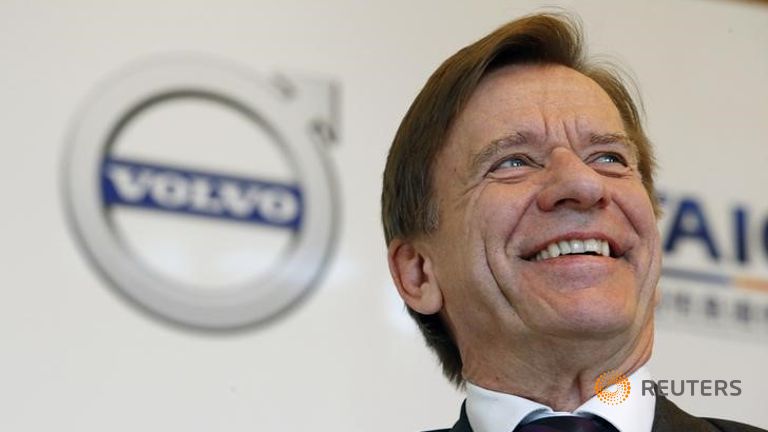 ---
LONDON: Swedish carmaker Volvo on Wednesday announced it would give self-driving cars to ordinary Britons to test on the streets of London in 2017.

Initially, the so-called autonomous driving (AD) cars would be semi-autonomous with plans to test a more advanced driverless version in 2018, the company said in a statement.

Dubai says to promote driverless vehicles

"Drive Me London will begin in early 2017 with a limited number of semi-autonomous driving cars and expand in 2018 to include up to 100 AD cars, making it the largest and most extensive AD testing programme on Britain's streets," it said.

The self-driving, semi-autonomous cars will take passengers to their destinations of choice without human intervention unless conditions become too dangerous because of bad weather, Volvo said.

Volvo engineers began supervised tests in Gothenburg in 2014, where the company has its headquarters. Next year, Volvo will give a limited number of semi AD cars to the public in Gothenburg to test.

Global carmakers see rising competition in China

The cars receive data through a 360-degree camera system, GPS and other sensors which act as eyes and ears to navigate safely and avoid collisions.

But the introduction of self-driving cars raises legal questions, particularly around liability, which today always lies with the driver.

Volvo, Google, Ford, Uber and its ride-sharing rival Lyft are founding members of the Self-Driving Coalition for Safer Streets. The group is pushing for a unified US legal code on self-driving cars to help promote the technology.

Chinese-made, US-bound: automakers eye exports

Volvo, which is 100-percent owned by Chinese manufacturer Geely, is also looking for partners for Chinese cities to expand its testing into the largest car market in the world.

Volvo said self-driving cars would improve transport times and driver comfort, and reduce traffic jams, pollution and accidents.