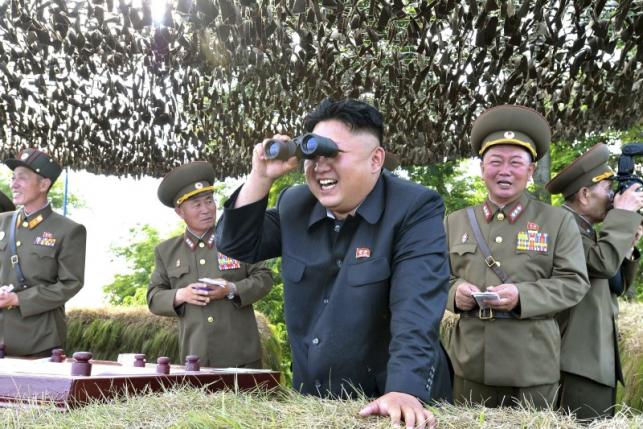 ---
SEOUL: North Korea is preparing to blow apart a replica of South Korea's presidential Blue House on an artillery range outside Pyongyang, in an apparent propaganda exercise, the South's military said Wednesday.

An official with the Joint Chiefs of Staff in Seoul said the North's military had been detected building the half-sized replica at the Daiwonri range near the capital earlier this month.

North Korea readying new mid-range missile test: report

"The North is apparently preparing to showcase a mock attack on the Blue House using the replica as a target," the official said.

Around 30 artillery pieces, hidden under coverings, have been brought to the range.

"The exercise is believed to be aimed at stirring up hostility against the South, summoning up loyalty (to leader Kim Jong-Un) and fuelling security concerns in the South," the official said.

North Korea is currently stoking nationalist sentiment as it gears up for a landmark ruling party congress -- the first of its kind for nearly 40 years.

UN slams North Korea missile launch, Obama rejects test offer

The key gathering will open on May 6 and there is growing concern that it may be preceded by a fresh nuclear test.

Tensions have been running high on the divided Korean peninsula since the North's last nuclear test in January, and Pyongyang has issued repeated threats of a direct attack on the Blue House, which houses President Park Geun-Hye's offices and residence.

South Korea's Park says North ready for nuclear test

In early April, an official North Korean website released a propaganda video portraying multiple rocket attacks on the Blue House and other government buildings in Seoul.