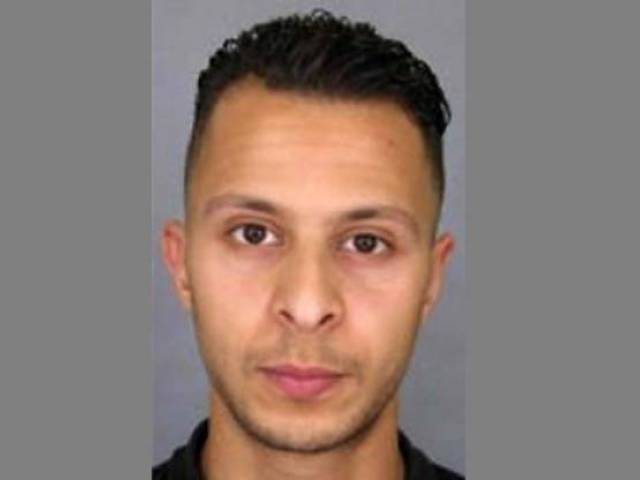 ---
PARIS: Top Paris attacks suspect Salah Abdeslam has been transferred from Belgium to France where he is expected to be charged in court on Wednesday, French prosecutors said.

Abdeslam, a French national of Moroccan origin who grew up in Belgium, is believed to be the last surviving member of the terror squad that killed 130 people in the French capital in November.

Paris attacks suspect Salah Abdeslam leaves Brussels hospital

"Within the framework of the Paris attacks of the 13th of November 2015, Salah Abdeslam has been surrendered to the French authorities this morning," a statement from Belgian prosecutors said.

Paris prosecutor Francois Molins said Abdeslam was formally placed under arrest after arriving on French soil at 9:05am.

"He will be presented to judges during the day with a view to being charged. The prosecution will request his placement in temporary detention," read a statement from Molins.

Sources close to the investigation said Abdeslam had been flown into France under tight security.

Abdeslam has already hired a French lawyer, Frank Berton, who told the regional newspaper Voix du Nord that his client was "anxious to explain himself" in France.

Abdeslam 'chose' not blow himself up in Paris: brother

Abdeslam, 26, was arrested in Brussels on March 18 after four months on the run as Europe's most wanted man.

He is believed to have played a key logistical role in the Paris attacks, renting three cars and driving three suicide bombers to the national stadium.

After his arrest in Brussels, he said he had changed his mind about blowing himself up, while his brother Brahim went ahead with his suicide mission.

He has refused to answer questions since the day after his arrest.

Abdeslam's arrest came just days before coordinated attacks on Brussels airport and a metro station that left 32 people dead, and police have uncovered clear links between Abdeslam and the three Brussels suicide bombers.

His Belgian lawyer Sven Mary gave a lengthy interview to the Liberation newspaper on Wednesday, describing the difficulty of representing such an infamous client.

Key suspect of Paris attacks caught

"There have been moments when I thought of giving up. If I had known about the Brussels attacks, maybe I would never have taken this case," said Mary.

He described his client as a "little moron from Molenbeek, more a follower than a leader. He has the intelligence of an empty ashtray. He is the perfect example of the GTA (Grand Theft Auto video game) generation who thinks he lives in a video game.

"I asked him if he had read the Quran, and he replied that he had read its interpretation on the Internet."