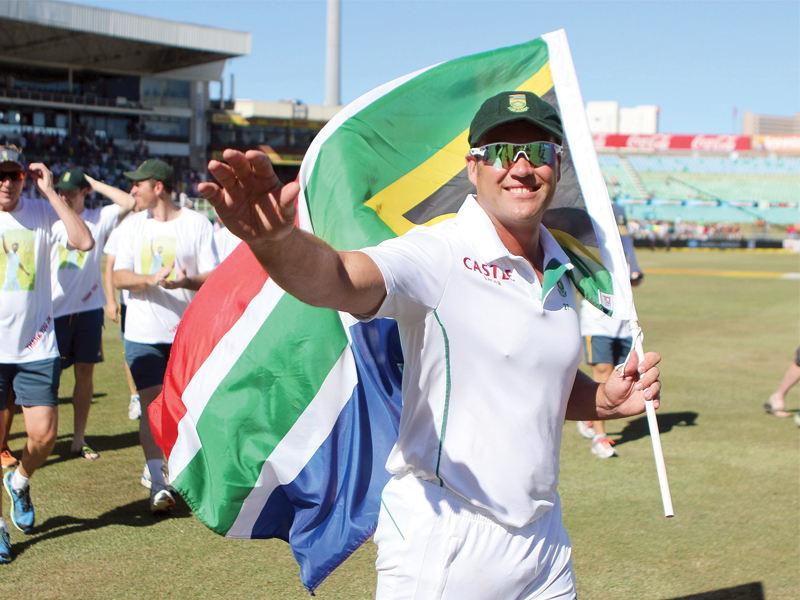 ---
NEW DELHI: Cricketing great Jacques Kallis has said he is "embarrassed" to be South African after the government banned four sports federations from bidding for international tournaments for failing to pick enough black players.

South Africa's sports minister announced Monday he would veto any bid by the cricket, rugby, netball and athletics bodies to host multinational events as they had missed racial "transformation targets" designed to redress apartheid era inequalities.

South Africa bans rugby, cricket from bidding for major tournaments

While more than 90 percent of South Africans are black, they remain in a minority in the starting line-up for many national teams -- most notably rugby and cricket -- more than two decades after the end of whites-only rule.

But Kallis, who is himself white, criticised the government for what he regarded as meddling in sport in a Tweet posted while he was coaching in India.

"So sad that I find myself embarrassed to call myself a South African so often these days #no place for politics in sport," said Kallis, who is currently coaching the Kolkata Knight Riders in the Indian Premier League.

South Africa players against day-night test


@News24 So sad that i find myself embarrassed to call myself a South African so often these days #no place for politics in sport

— Jacques Kallis (@jacqueskallis75) April 25, 2016


The government's veto, which will be reviewed in a year's time, should not immediately affect South African cricket as the right to host a major tournament is not currently up for grabs.

However it could sink the rugby federation's hopes of hosting the 2023 World Cup, with the process due to begin in a matter of months.

Although the national rugby body and the government have agreed that the Springboks team in the 2019 World Cup should be at least 50 percent black, only three black players regularly started in the last tournament in 2015.

Pietersen mulls playing for South Africa

Cricket South Africa is aiming to field at least seven players of colour in its starting elevens, which would include black Africans, mixed-race and players of Indian descent such as the leading batsman Hashim Amla.

While it has met that target in several one-day matches, it has never had more than five non-white players in a Test team.
COMMENTS
Comments are moderated and generally will be posted if they are on-topic and not abusive.
For more information, please see our Comments FAQ