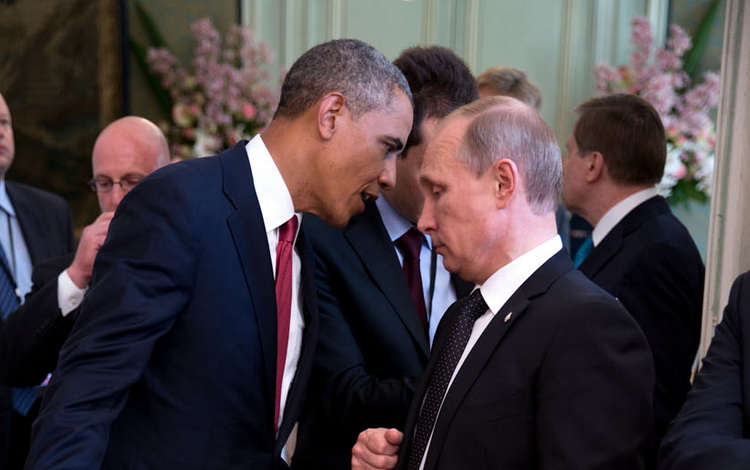 ---
SINES, PORTUGAL: In a move which could lead to continental price wars and reduce Russian market domination, the first shipment of US natural gas to the European Union arrived overnight Tuesday in the Portuguese port of Sines overnight, an AFP journalist reported.

The first consignment of US gas for European distribution comes amid the shale gas revolution which Washington hopes will see it become a player in an EU market where Russia is currently the main supplier.

Sending troops to Syria would be 'mistake', Obama warns

The Sines consignment designated for Portuguese firm Galp Energia arrived in Creole Spirit, a cargo vessel of Houston-based Cheniere Energy.

Galp said it had bought one terawatt hour, enough for a week of Portuguese consumption or two percent of annual demand, of gas from Cheniere's Sabine Pass gas terminal in Louisiana.

With the development of shale the United States has become the world's biggest gas producer and is set to become a net exporter this year.

US gas has already shipped to Argentina and Brazil, as well as India.

"This consignment of US gas, which represents around one percent of Galp Energia's annual buy, is destined for customers on the Iberian peninsula," a spokesman for the firm told AFP.

Russia actively pursuing ties with Pakistan, says Putin

Cheniere Energy is the first US group to exporter natural gas liquified at its Sabine Pass installations and soon at another facility in Corpus Christi, Texas.

Europe is chasing new outlets following Russia's and Ukraine's energy supply battles of recent years. Russia supplies a third of EU natural gas supplies.

Other consignments are due to follow following US accords with EDF and Engie of France and British Gas.

France's Engie has a deal with Cheniere to buy up to 12 cargoes of LNG a year between 2018 and 2023.

In 2008 Cheniere was still banking on the opposite strategy of gas imports. But the gush of gas from shale fields, enabled by developments in hydraulic fracturing or fracking technology, turned the tables.

US, India to shore up maritime cooperation

US natural gas production shot up nearly 43 percent between 2010 and 2014 on the surge in shale output.

Natural gas produced in Europe costs about $4.18 (3.69 euros) per million BTUs (British thermal unit), compared with roughly $2 in the United States. With a transportation cost estimated at 50 cents per million BTUs, the US price remains attractive.

Swiss group Ineos took March delivery of a US consignment of liquified ethane for use in the petrochemicals industry at Rafnes in Norway, which is outside the EU.