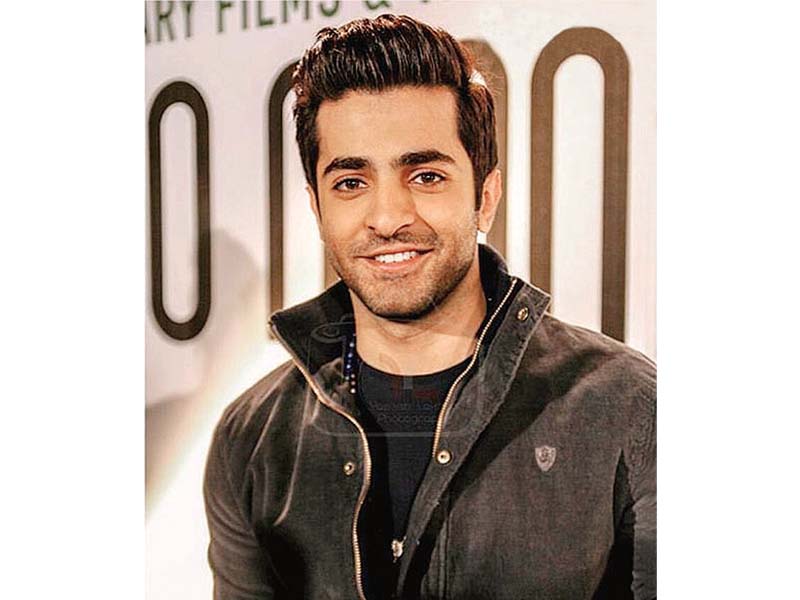 ---
Actor and director Sheheryar Munawar Siddiqui takes up the mega challenge of answering our quirkiest questions!
1. If it were your last movie, who would you rather act with, Sonya or Mahira?
Sonya Jehan.

2. Which Leo di Caprio film would you do?

Blood Diamond —  It's definitely one of my favourite films!

3. One thing you discovered about Sonya Jehan while working with her during Ho Mann Jahaan?

She's an amazing dancer.




4. What's the weirdest thing a fan has done?

Fans sometimes send inappropriate, unwelcome pictures.

5. Who was your first celebrity crush?

Penélope Cruz.

6. Directing or acting?

They both have a different high.

7. What's the strangest thing you ever read about yourself on the Internet?

That I'm five feet seven inches tall. I'm a whole two and a half inches taller than that. Every inch counts!

8. If you were a cookie, which one would you be?

I like the peanut butter ones - but I was born an oatmeal cookie.




9. What's the one word or phrase you use the most?

'Basically' and 'essentially'.

10. One person you'd like to dance with?

Scarlett Johansson.




11. What's the longest you've gone without a shower?

I shower twice a day. I don't think I've ever gone a day without showering, not even on a lazy Sunday!

12. Top three songs on your playlist?

Scarborough Fair by Simon and Garfunkel, Love Me Do by The Beatles and pretty much any song by Bob Dylan.




13. Who was the last person you texted?

My entire work team.

14. If you could go back in time, what advice would you give to your teenage self?

It would definitely be a bunch of things; eat healthier, spend more time with family, read more, and be less arrogant.

15. If your life were a film, what would the title be?

Not sure what it would be called, but my life is like a dark comedy.

16. What was the best present you have received?

Might sound like a cliché, but it would have to be my grandfather's watch, passed down to me by my dad.

17. Which one of your tattoos is your favourite?

We're going to pretend I only have one! The one on my wrist, it's got my parents' initials and I designed it myself. I got it in Thailand on a work trip. I've had it for almost two years.




18. Tell us a few things that are on your bucket list?

I would want to get a dog because we've never been allowed to have one at home. Spend a month by myself on the hills, reading, writing and reflecting would be perfect! I would want to be healthy and trained enough to run a marathon. Oh, and I think it would be pretty cool to build a plane myself and fly it!
COMMENTS (1)
Comments are moderated and generally will be posted if they are on-topic and not abusive.
For more information, please see our Comments FAQ