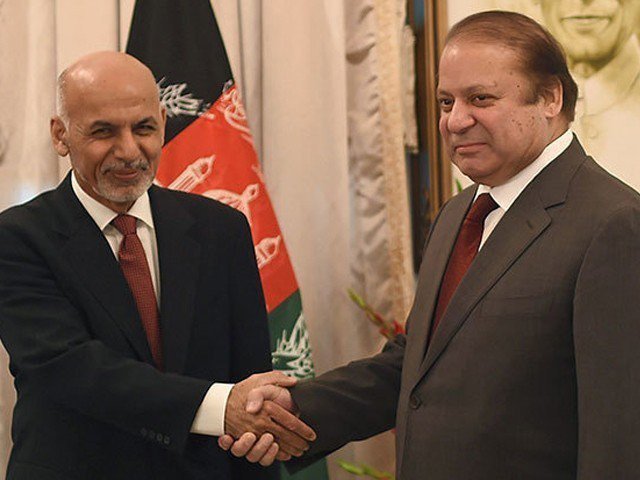 ---
Pakistan is a land of sharp contrasts. General Raheel Sharif captures moral high ground by his bold actions against senior officers who have been found to be perpetrators of mega corruption. In sharp contrast, Prime Minister Nawaz Sharif has been rather evasive in establishing an effective commission that could determine that he maintains no assets abroad. This weakness has allowed Imran Khan to seize the initiative and put the government on the defensive.

Contradictions in the Pakistani polity do not end there. It is ironic that the PML-N in all its incarnations has historically always been closer to the military as compared to the PPP and other left of centre parties, yet Nawaz Sharif finds it difficult to maintain a good rapport with it.

PPP on a mission to uncover Nawaz 'graft' trail

In a security environment where the country faces insurgency and terrorism and its economy is heavily dependent on foreign assistance, feuding among political parties, and the imbalance and lack of harmony among state institutions are a catalyst for eternal chaos. The current vacuum created by the weakness of governance and leadership has facilitated the security establishment to further expand its political and economic clout although its control of major foreign and defence policies has not necessarily helped Pakistan in improving relations with neighbours. On the contrary, our foreign policy challenges seem to be growing. Pakistan's internal weakness has provided India with an opportunity to pursue an aggressive foreign policy and exploit our weaknesses. Afghanistan, too, refuses to repose trust in us and blames Pakistan for supporting the Taliban and other militant groups fighting the Afghan state. Relations with Iran remain suspicion-ridden. We have yet to gain Iran's confidence and it may be difficult so long as our leaders remain beholden to the Saudis. The US seems to be never satisfied with whatever we do in Afghanistan. Its current grievance, apart from other issues, is our closeness with the Haqqani network and inability to push the Taliban to engage in peace talks.

We, too, have a long list of grievances against our neighbours and consider them responsible for the current state of relations but our voice has far less resonance. A certain contrived narrative about Pakistan has taken a life of its own in Afghanistan and needs to be corrected through policy measures and greater transparency in our dealings, especially as related to the Taliban and the Haqqani network. Despite Pakistan's serious efforts to bring the Taliban to engage in peace talks, it is blamed for most terrorist attacks, including the recent one on Kabul. The allegation that Pakistan is an accomplice of the Haqqanis is a serious one. Unfortunately, this resulted in cancellation of Abdullah Abdullah's planned visit to Pakistan with whom Islamabad and the GHQ were hoping to build bridges. It is surprising that Pakistan has yet to forcefully respond to the baseless allegation. The Haqqani network holds sway in several provinces of Afghanistan bordering Pakistan from where it launches attacks. It is unfair and counterproductive for Afghan leaders to blame Pakistan for their internal failings. Afghanistan is besieged by deep political infighting, drug culture, weak institutions, warlords and widespread corruption.

Kabul set to launch efforts to 'isolate' Pakistan

More alarming is the phenomenon that Pakistan is rated as the most disliked country in Afghanistan. Having borne the burden of millions of Afghan refugees for more than three decades and suffering the backlash of supporting Afghan sovereignty against Soviet occupation seem to be conveniently ignored. Notwithstanding the fact that there is also a strong element of escapism and domestic politics rooted in this blame game, yet serious effort needs to be made in projecting Pakistan's soft power and winning back Afghanistan's confidence. Its leaders should realise that by demonising Pakistan, they are damaging their own interests more than that of their neighbour. They should appreciate that foreign interests are at play in promoting this vilification campaign whereas a stable Afghanistan is in the vital interest of Pakistan. Perhaps a similar bold initiative that President Ashraf Ghani took on assumption of office in prioritising good relations with Pakistan needs to be revived soon and sustained. In the absence of full cooperation and mutual confidence, border management becomes the first casualty, which facilitates militants and smugglers to operate freely. Besides, the infighting between Ghani and Abdullah Abdullah and the strained relations with Pakistan provide an ideal scenario for the Taliban to step up the insurgency. Ironically, in contrast, the Taliban, which until recently were internally splintered, have emerged more united under Mullah Mansoor. There are serious implications for Pakistan and the region if Afghanistan remains chaotic. It should focus on better border management and improved governance of Fata to minimise the fallout.

Is Kabul barking up the wrong tree?

Pakistan's challenges on the internal front are no less daunting. Common wisdom tells us that no country has ever progressed smoothly unless all state institutions make relatively equal strides and work in harmony. Parliament, judiciary, military, bureaucracy and media are all pillars of the state that should complement each other. In Pakistan, they are doing just the opposite by failing to cooperate and taking advantage of others' weaknesses to strengthen themselves. All the recent success in the fight against terror will come to naught if we are unable to move forward collectively and achieve political and economic stability. Pakistan's institutional deficiencies are compounded due to individual weaknesses of leaders at both the national and provincial levels. Most of their shortcomings appear to be of a permanent nature and not amenable to change. The government already stands considerably weakened and the Panama Leaks have further weakened the prime minister. This will adversely affect the government's overall performance. It is relatively easier overcoming personality shortcomings but difficult for leaders with character failings to engage in self-correction. The weakness of the civilian leadership has led to the ceding of powers to the military, enabling it to exercise control over major policy issues. Significant progress in combating insurgency has raised the military's profile in the eyes of the people, but the question remains as to how the present power-sharing scheme will serve the interest of Pakistan. A broader understanding of the current power imbalance and its rectification will be in the larger interest of the country.

Published in The Express Tribune, April 27th, 2016.

Like Opinion & Editorial on Facebook, follow @ETOpEd on Twitter to receive all updates on all our daily pieces.