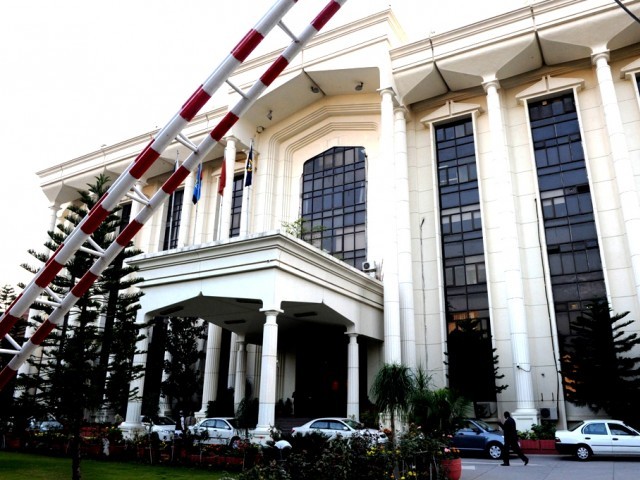 ---
The Pakistan Banks' Association (PBA) and the FBR appear to have reached a deadlock over the issue of allowing the latter access to account-holders' central database. Banks fear a breach of security if this access is allowed, while the FBR's move comes as a part of its attempt to go after tax evaders. Given the Panama Papers fiasco, it is under increased pressure to show results after years of inefficiency, corruption and lack of will to go after tax evaders. A meeting between the PBA and the FBR on the issue ended inconclusively, indicating the country's weak tax administration system where, even after the introduction of a new section in the Income Tax law that allows the FBR access to the banking system's database, the issue remains pending.

The PBA has got stay-orders on the implementation of the law, insisting that access would only be given if an account holds deposits above Rs5 million. According to tax experts, this criterion would result in the access becoming useless as a single individual can easily open multiple accounts to remain under the Rs5 million benchmark. At the same time, the banks' concerns on allowing the FBR access are also understandable as the latter is well known for harassing even honest taxpayers. However, the trenchant stance of the banks is no solution either. They say that their priority is to increase financial inclusion, but rural communities continue to rely on other methods to transfer money. There are few banks in these areas as it does not make business sense for the banks to spend millions in operating branches in areas where account-holders do not have a lot of cash to deposit. Banks in Pakistan essentially target an increase in deposits — to invest in riskless government securities when interest rates are low — and the FBR's access to account-holders' database threatens this. The solution to this predicament could be to require banks to impose higher standards when customers open accounts. A provision could be instituted requiring account-holders to declare their sources of income when they open bank accounts. At present, customer requirements are easily manipulated and even when there is an indication of wrongdoing, banks do little to alert the authorities. This state of affairs cannot be allowed to continue.

Published in The Express Tribune, April 27th, 2016.

Like Opinion & Editorial on Facebook, follow @ETOpEd on Twitter to receive all updates on all our daily pieces.
COMMENTS
Comments are moderated and generally will be posted if they are on-topic and not abusive.
For more information, please see our Comments FAQ