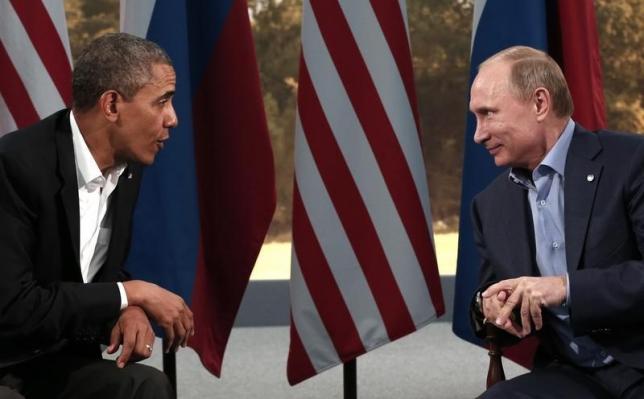 ---
WASHINGTON DC: US President Barack Obama said Monday that his Russian counterpart Vladimir Putin is trying to undermine European unity, which he sees as a threat.

Speaking to CBS News in an interview set to air Tuesday morning, Obama said Europe's migrant crisis is also a problem for the United States.

Putin, Obama agree on cooperation to implement Syria agreement

"But more importantly, more strategically, is the strain it's putting on Europe's politics, the way that it advances far-right nationalism, the degree to which it is encouraging a break-up of European unity, that in some cases, is being exploited by somebody like Mr. Putin," he said.
Putin sees Nato, the European Union and transatlantic unity as a threat, Obama added.

"Now, I think he's mistaken about that," he said. "I've indicated to him that, in fact, a strong, unified Europe working with a strong, outward-looking Russia, that's the right recipe."
"So far, he has not been entirely persuaded."

Obama was speaking at the end of a trip to the Middle East and Europe, where he urged European leaders to show greater unity in the face of lingering economic crisis, a terror threat and the huge flow of migrants from the Middle East and elsewhere.

He also urged Britain not to vote to leave the European Union in a referendum in June.