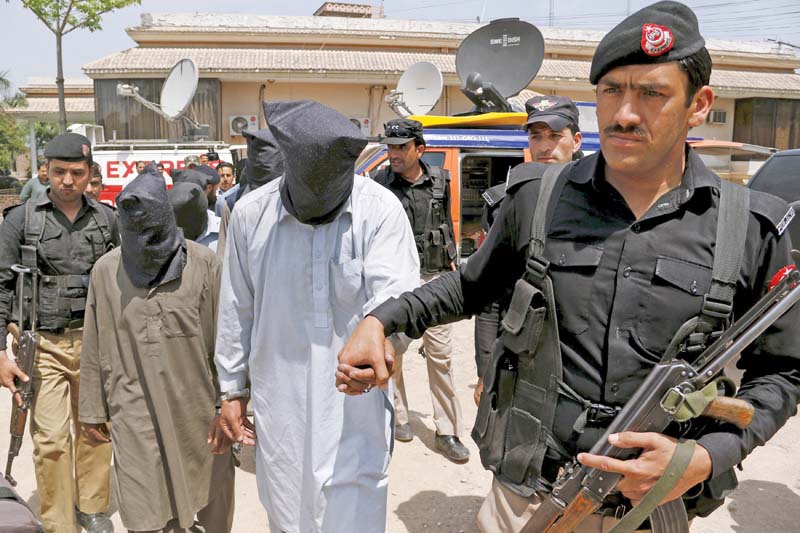 ---
PESHAWAR: Khyber-Pakhtunkhwa police on Monday said that Pakistan Tehreek-e-Insaf (PTI) MPA Sardar Soran Singh was assassinated by professional hit-men hired by his political rival as they ruled out the involvement of militants in the brutal murder.

"We arrested six people, including Buldev Kumar," Malakand Division DIG Azad Khan told reporters at the Malik Saad Shaheed Police Lines in Peshawar on Monday. He added that the arrests had been made over the weekend.

Singh, the special assistant on minorities to the Khyber-Pakhtunkhwa chief minister and member of the provincial assembly, was shot dead by unidentified gunmen at the doorstep of his house in Pacha Kalay area of Pir Baba in Buner on Friday.

"During initial investigations, Kumar and other people confessed their involvement in the murder of Soran Singh," Khan said adding that Kumar had a political rivalry with Singh.

Kumar, a member of the PTI and a district councillor in Swat, wanted the party's ticket for a minority reserved seat in the Khyber-Pakhtunkhwa assembly. But he was overlooked in favour of Singh.

Khan claimed that Kumar believed that if Singh was killed it would leave the path open for him to claim the party's ticket for the reserved seat and in turn also qualify to become the chief minister's assistant on minority affairs.

For this purpose Kumar allegedly approached his friend Alam Khan, an elected representative for the Tehsil government in neighbouring Shangla district. Alam allegedly introduced Kumar to Behroze, a professional hit-man who was paid Rs1 million to carry out the contract.

Behroze enlisted the help of Mukhtiar and together they carried out the hit.

The Malakand DIG said that they managed to trace the killers from their cell phone records.

Azad, however, ruled out the involvement of the Tehreek-e-Taliban Pakistan, who had claimed the murder.

The Tehreek-e-Taliban Pakistan, who are active in the region, had claimed the attack a day after Soran's assassination. But DIG Khan dismissed their involvement.

"The Taliban's claim is not true as per our investigations," he insisted as he pointed out another incident where the militants had claimed responsibility for killing two police officers but it was later discovered that the attack had been carried out by a criminal whom the police had been looking for.

But the group has countered the official claim, insisting that it was responsible for the attack.

Published in The Express Tribune, April 26th,  2016.

 
COMMENTS
Comments are moderated and generally will be posted if they are on-topic and not abusive.
For more information, please see our Comments FAQ