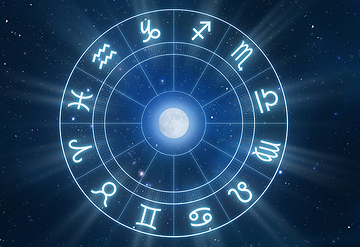 ---
Aries | March 20 – April 19


As an Aries, you're always intrigued by new ideas or offers. But in at least one case, what's being discussed involves somebody who has no interest in exploring what's come your way. Proceed without the individual in question. Then, if you're excited, tell them all about it. That should win them over.

Taurus | April 20 – May 20




Although the Full Moon took place a couple of days ago, it accented close relationships, so the issues it triggered were probably no surprise. While you'd already discussed and resolved some, feelings reached a peak, which meant that finally everybody concerned, including you, was ready to deal with any remaining problems.

Gemini | May 21 – June 20




It's rare that you get so annoyed by a situation or, indeed, individual that you become aggressive. But you're not only feeling aggravated, you feel an irrational need to have the final word in discussions. Actually, this is probably best. Leaving matters for others to decide could lead to even more difficulties.

Cancer | June 21 – July 22




Life isn't just easier when you plan ahead, you benefit from knowing the activities or arrangements you'll be dealing with and when. However, with Mercury retrograde from Thursday until 22 May, changes are likely, possibly often. By no means is this reason for concern. Often these will lead to timely improvements.

Leo | July 23 – August 22




For ages you've been trying to achieve a balance between domestic matters, including family, and various obligations out in the world. Urgent as the latter seem, most things can be reorganised, and without much effort. This leaves you time to deal with the anxieties of certain individuals in your personal life.

Virgo | August 23 – September 22




As a logical Virgo, you tend to believe that, deep down, everybody else cares as much about creating a thoughtful, organised, life. While certain individuals admire your way of living, others regard it as unappealing. While you know who they are, you still can't believe they've no interest in imposing order on their existence.

Libra | September 23 – October 22




No sign is better at dealing with the sometimes perplexing demands of others. Yet the recent antics of certain individuals have been too much, even for you. It won't be easy, but back off. Say nothing. Let them organise your next encounter or discussion. This will transform their attitude, possibly overnight.

Scorpio | October 23 – November 21




True, you're in no mood to tackle rather tedious practical matters. Ignore them for much longer, however, and certain individuals will assume you don't care. They could begin making decisions, and they'll be a long way from anything you'd intended. Worse, since you've done nothing, it will be difficult to object.

Sagittarius | November 22 – December 21




Some say 'change is as good as a holiday'. While that may be true, the changes you're being forced to make in your daily routine or working life are as exhausting as they are complex. Still, deep down, there's no question that these are timely. In fact, they're already bringing welcome improvements.

Capricorn | December 22 – January 19




Although your ruler Saturn moved into the most strategic potion of your chart last September, the arrival of the passionate and often impatient Mars there has given even simple matters a sense of urgency. While some are, indeed, pressing you'll still need to think things through and consider every step carefully.

Aquarius | January 20 – February 17




True, the Full Moon was nearly a week ago. But because it accented the structure of your life, you're thinking about the insights that arose at the time. At one point you might have regarded these changes as unrealistic. Now, with both circumstances and your perspective shifting, they might well work.

Pisces | February 18 – March 19




It seems you're on the verge of getting involved in yet another situation in which you're giving somebody a hand. However, this is similar to several times in the past where you rescued an individual who needed help, only to find them ungrateful, if not demanding. Think twice before you do it again.

Published in The Express Tribune, April 26th,  2016.
COMMENTS
Comments are moderated and generally will be posted if they are on-topic and not abusive.
For more information, please see our Comments FAQ