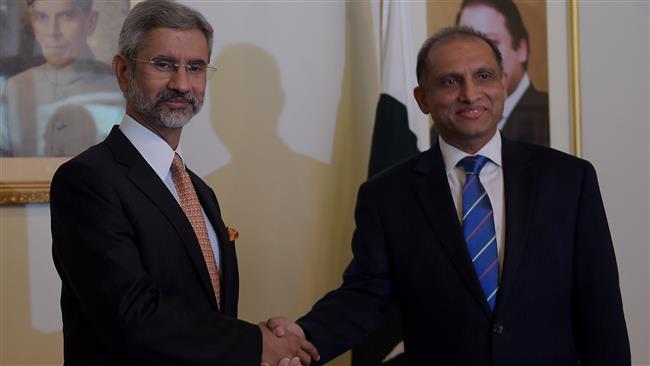 ---
The foreign secretaries of India and Pakistan are likely to meet on the sidelines of the Heart of Asia meeting in New Delhi scheduled on April 26.

Foreign Secretary Aizaz Ahmed Chaudhry will lead Pakistan's delegation to the Heart of Asia meeting – Istanbul process this week, the Foreign Office said in a statement.

Pakistan-India dialogue: Foreign secretaries may meet in April

Foreign Secretary Aizaz Ahmed Chaudhry and his Indian counterpart S Jaishankar were to meet in January but a terrorist attack on the Pathankot airbase led to the cancellation of the key talks.  Since then, the two countries have been struggling to reschedule the meeting between their top diplomats. India apparently linked the resumption of dialogue with the ongoing investigation Pakistan is currently undertaking in connection with the airbase attack.

Officials in Pakistan now claim the crucial foreign secretary-level talks are expected to take place on the sidelines of the Heart of Asia conference.

"The Pakistani delegation will also hold bilateral meetings with other leading delegations attending the meeting," the Foreign Office added.

Heart of Asia Conference: Pakistan wants durable peace in Afghanistan, says Azizc

Pakistan has continued to play an active role in the Heart of Asia – Istanbul Process, which was established in 2011 as a platform to discuss regional issues, including security, economic cooperation and connectivity among Afghanistan, its neighbours, and regional countries, with the aim of promoting lasting peace and stability in Afghanistan, the statement further said.

Pakistan hosted the fifth Heart of Asia Ministerial Conference in Islamabad on December 9, 2015.