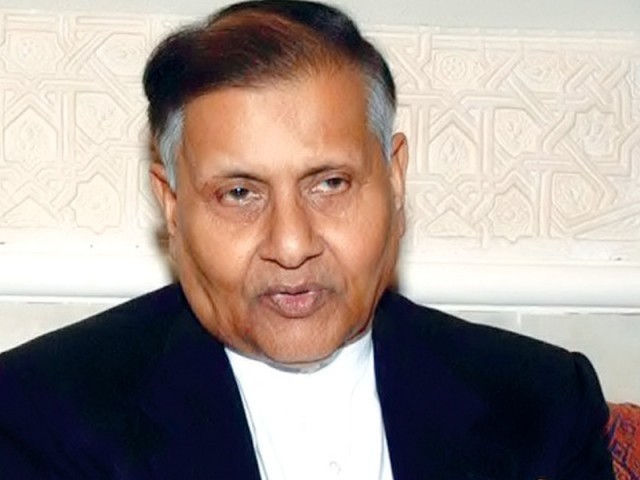 ---
ISLAMABAD: Former army chief Gen (retd) Mirza Aslam Beg has expressed skepticism over the origins of Panama leaks, saying he is suspicious of an 'evil foreign design' behind the revelations.

"It is surprising not a single American or Israeli citizen is included in the Panama Papers," he said. "We have yet to discover who hired the team of investigative journalists who worked for years preparing these papers."

He added, "The Papers are a fact but some foreign forces are trying to exploit it for their evil plots in Pakistan."

PTI minority minister gunned down in K-P

In an article released to the media on Monday, Gen Beg said continuity of democratic system in the country was imperative for national security, and would help steer the country out of the prevailing affairs.

"Action against terrorists should also continue as the military made great strides in containing the menace," he said, adding the operations were yet to achieve their logical end.

The former COAS asked the government to take meaningful steps against corruption, and proposed the name of Lt Gen (retd) Shahid Aziz, a former chief of the National Accountability Bureau (NAB), to head the inquiry commission to investigate the Panama Paper leaks.

Accountability in the army

He said the commission should be formed by the Parliament, and initiate proceedings against all those involved in financial wrongdoing.

The former COAS believes India, with the US collaboration, is playing a 'dirty' role in destabilising Pakistan to upset the prospect of China-Pakistan Economic Corridor.

"I had indicated in 2007 the Indian intelligence agency RAW with support from the United States and other allies had established a vast network of spies in Balochistan," he said, adding this was an Indian attempt to destabilise Pakistan.

Air chief, premier discuss PAF issues

Gen (retd) Beg also alleged the US used Pakistan Army, judiciary, religious leaders and politicians to topple the elected government in 1977.

Beg likened Imran Khan, chairman Pakistan Tehreek-e-Insaf, to the former air marshal, saying "Imran is today's Asghar Khan."

Imran staged in 2014 a sit-in in an attempt to topple the current government.

He said, Imran, like Asghar Khan, was also promised premiership of the country by foreign conspirators.
COMMENTS (11)
Comments are moderated and generally will be posted if they are on-topic and not abusive.
For more information, please see our Comments FAQ