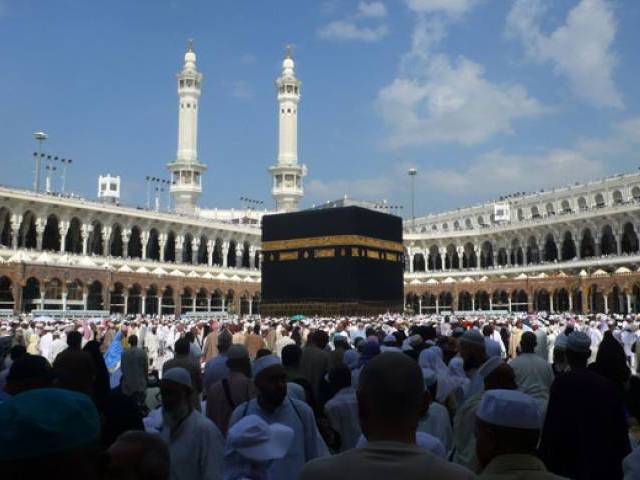 ---
ISLAMABAD: The government on Sunday said it will introduce special tracking systems for pilgrims during this year's Hajj.

Such a system, according to State Minister for Religious Affairs and Interfaith Harmony Aminul Hasnat, would allow the government to keep tabs on the exact location of each person during the pilgrimage.

Hajj 2016: Each pilgrim to get personal tracker

The move comes after two major incidents during the Hajj last year. Barely a few days before the start of the Hajj a crane collapsed in Makkah, leaving at least 11 Pakistanis dead and at least 51 injured. Then during the Hajj, a stampede took place in Mina in which at least 99 Pakistanis were killed while four others were missing.

"A device will be fixed in wrist watches, lockets or rings worn by pilgrims, which will help the monitoring team keep track of them," said Hasnat while speaking to state-run television.

'Offensive question in Hajj applications will be amended'

Furthermore, he said that those pilgrims travelling on the government scheme will be provided food while staying in Makkah, Madina Munawwarrah and Mashahir (Mina) and air coolers in the plains of Arafat. Additionally, these pilgrims will be provided five litres of 'Zam-Zam' water.

A total 143,268 Pakistani pilgrims will perform the Hajj this year, with 60 per cent (86,021) under the government scheme and 40 per cent (57,247) through private Hajj Group Organisers (HGOs).

Published in The Express Tribune, April 25th,  2016.