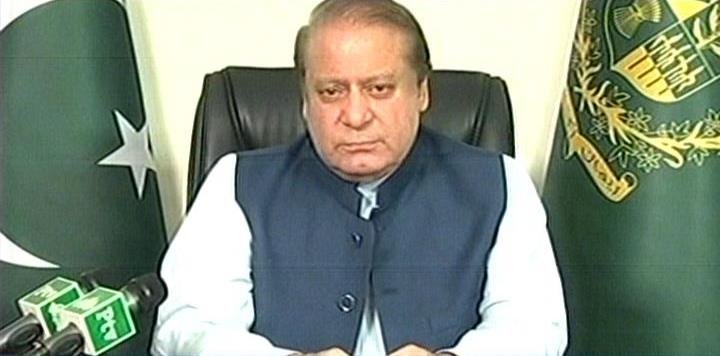 ---
HARIPUR: In a bid to defuse opposition after the Panama Leaks, Prime Minister Mian Nawaz Sharif chose to launch a public campaign from Mansehra, the native district of his son-in-law MNA Captain (Retd) Safdar.

During PTI's sit-in when the prime minister seemed tremendously shaky as his detractors called for a countdown to the federal government's downfall, the politically shrewd Sharif started his campaign by approaching the general public from this district.

Panama Leaks: Inquiry should be limited to PM and his family, says Siraj

To gather public support, he seemed dependent on the Hazara Motorway project, later named as part of the CPEC.

The project was initially a project of General (Retd) Pervez Musharraf and was constantly delayed during PPP's five year tenure.
However, after taking over as PM for the third time, Sharif seized the opportunity for the CPEC project which was crucial to access Gwadar.

Sardar Muhammad Yousaf, who is from Mansehra and also the federal minister for religious affairs, and MNA Captain (Retd) Safdar were tasked with ensuring maximum attendance during Sharif's upcoming public meeting in the region.

According to the federal minister, the ground of the Hazara University was selected as the venue of the PM's rally on April 28. He said Sharif would inaugurate a couple of Sui Gas projects and the second phase of the six-lane Havelian-Shinkiari section of the CPEC project.

Sardar Yousaf started establishing contact with his voters and supporters to show the opposition that PML-N was still a party enjoying popular support in Hazara; a fact proven several times in the past.

Imran Khan sees Panama Papers as second chance to oust PM

However, according to PTI's sources, this effort of the PM this effort was a pre-election campaign to win the sympathies of the general public as the recent Panama papers revelations sent his popularity graph plummeting.

"Whatever he will announce to appease the general public will have little impact as voters will want his resignation after the Panama leaks proved beyond doubt that the Sharifs are involved in money laundering and tax evasion," claimed Shafqat Khan, a PTI worker.
COMMENTS
Comments are moderated and generally will be posted if they are on-topic and not abusive.
For more information, please see our Comments FAQ