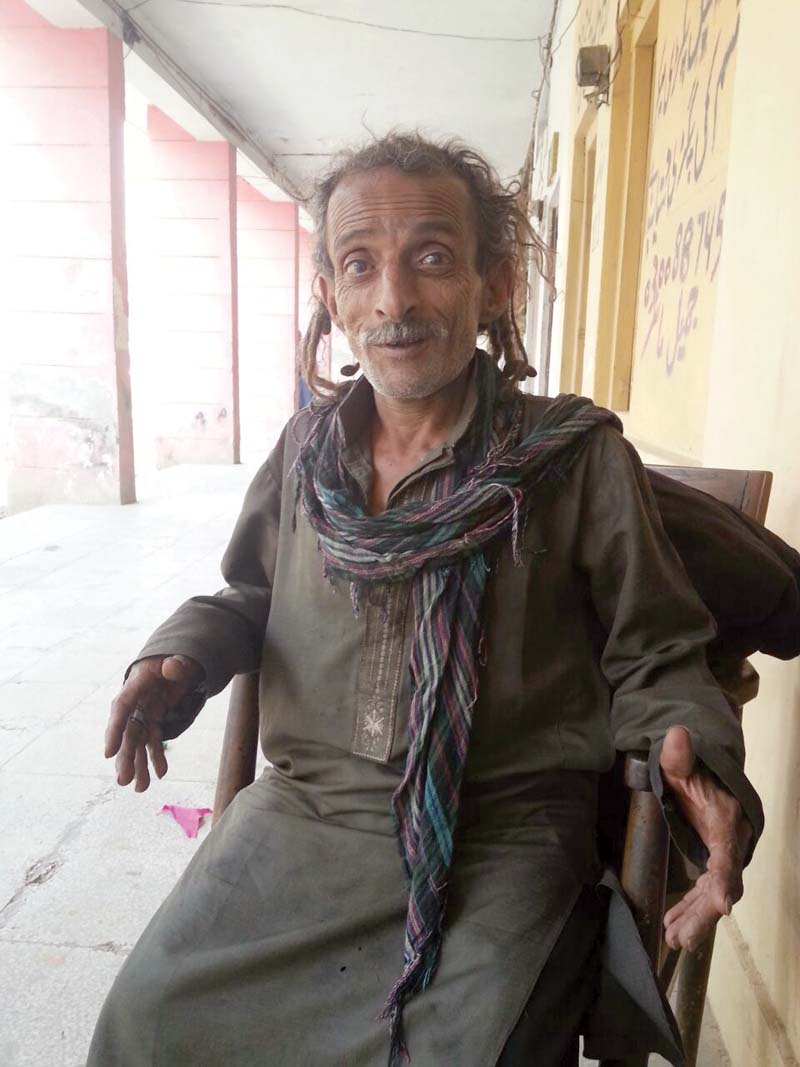 ---
LAHORE:



In the wake of an industry-wide crisis that overtook Lollywood during the 1980s, many aspiring artists were forced to cut their careers short. Among those most affected were the junior artists who depended on small roles in one film or another to keep the stove burning.




While the lack of work led many of them towards drugs and alcohol abuse, a handful of the more committed ones stood by their chosen profession, hoping to relive the good times of the industry, once again. Pyar Ali is one such artist who has kept this hope alive, as is evident from his frequent visits to various film studios around Lahore.

Khamosh Pani's homeless star Aamir Ali Malik passes away quietly in Quetta




A native of Khushab, Ali came to Lahore's Bari Studios some 25 years ago. "Initially it was very difficult for me to find work because of my short height," said the three-foot actor. "This was during the time when Sultan Rahi was ruling over Pakistani cinema and would take great care of artists. Soon I had plenty of work as a comedy actor. The financial situation was also good in general. Sultan himself would provide financial support to us, if needed," he recalled.

According to Ali, the industry took a turn for the worst after Rahi's death. "There was no one left here to listen to us," he lamented. "I have even asked popular actors such as Shaan and Saima for help but their responses were insulting. I believe this attitude of today's artists is one of the reasons for the destruction of Lollywood."

Considering Ali's extensive body of work, it is unfortunate that the actor has to see such bad days. After working in films such as Daku Chor Sipahi, Jadu Nagri, Yeh Wada Raha, Lahori Gunda and Aag Ka Darya, perhaps Ali expected better luck.

Left to decay

However, for the past seven years, he has been frequenting both Bari Studios and Evernew Studios in search for work but to no avail. "I used to make Rs500 every day and that was more than enough. Now, it has been seven years since my last film, Numberdarni, came out," he shared. "Unemployment has had a deeper impact on my life as I could not even get married. My fiancé's family broke off our engagement because I was out of work."

Ali is particularly upset over the fact that he cannot return to his hometown, lest his family and friends make fun of his situation. "I had come to Lahore to become a star. Now, I spend my days at different shrines or at the studios where at times familiar faces offer me tea and food. There is no government support for people like me," he said.

Despite such bleak circumstances, however, the comedian maintains a surprisingly positive outlook regarding his life, career and future. "It has become a habit for me to hang around the studios now but I know the situation will get better soon. I will work again someday."

Published in The Express Tribune, April 25th,  2016.

Like Life & Style on Facebook, follow @ETLifeandStyle on Twitter for the latest in fashion, gossip and entertainment.