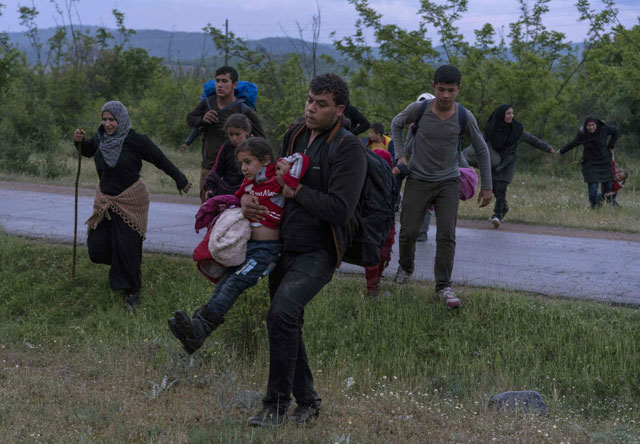 ---
BUDAPEST: Two Britons and an Indian were arrested in Hungary on Saturday night accused of trying to transport more than a dozen migrants illegally to Austria, Hungarian police said.

Until it sealed its southern border last autumn, Hungary was the main gateway to northern Europe, predominantly Germany, for hundreds of thousands of migrants fleeing poverty and violence in the Middle East and Africa.

For Germany's new arrivals, bank account is passport to integration

The flow slowed to a trickle as the Hungarian border fence forced migrants south to Croatia and Slovenia, which early this year effectively sealed their frontiers too.

But migrants have continued to cross the fence in small numbers, and police still regularly detain people who try to transport migrants to the West, according to police reports.

The two Britons -- a 26-year-old man identified as AS and 31-year-old SMS -- were carrying 11 Syrian and Afghani citizens when stopped in their Nissan along the motorway that leads to the border, police said.

In a separate arrest, 34 year-old Indian national SM was driving an unspecified number of Somalis and Pakistanis toward Austria when his BMW was pulled over. No further details were immediately available.

Tensions over migrant deal as Merkel, EU officials head to Turkey

Hungary is part of the European Union's Schengen zone in which passport controls have been abolished, but police carry out regular identity checks on the motorway to the Austrian border.
COMMENTS (1)
Comments are moderated and generally will be posted if they are on-topic and not abusive.
For more information, please see our Comments FAQ