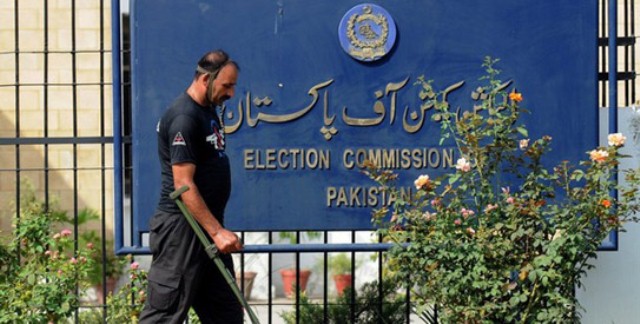 ---
ISLAMABAD: Several interesting facts have emerged from the asset declarations that were submitted by senators and that were recently made public by the Election Commission of Pakistan (ECP).

For instance, many senators either claim they do not own a motor vehicle or they just preferred not to mention it in their asset statements.

Panama Papers: Sharifs should come clean on assets: Aleem

Moreover, several senators claim they do not even own furniture or articles of personal use.

Mushahid Hussain Sayed is the only senator who declared his books as his assets, as well as his cell phones.

Iqbal Zafar Jhagra, recently assigned the job of the governor of Khyber Pakhtunkhwa, as a senator submitted that he had no motor vehicle in his possession. He also avoided giving any details regarding furniture, fittings and articles of personal use.

Mushahid stated that his spouse owned jewellery weighing 40 grams, currently valued at Rs200,000.

According to his statement, his assets also included items such as sofas, computer, Ipad, Iphone 6 and bluetooth speakers worth Rs500,000. He also stated that he owns 550 books.

He said that he owned two vehicles: a 2009 model Toyota currently valued at Rs800,000 and a 2004 model Honda worth Rs500,000.

Rahila Magsi stated that she owned jewellery weighing 40 tolas, valued at Rs2 million while she wrote 'not applicable' (NA) under the heading of furniture and articles of personal use.

Mushahidullah Khan stated that he owned jewellery weighing 20 tolas with a current value of Rs910,000, while submitting that the current value and cost of furniture remained constant at Rs500,000.

PM's declared assets worth Rs1.9 billion

Abdul Qayyum stated that he owned prize bonds worth Rs1.45 million under the heading of 'any other asset', besides controlling a poultry farm valued at Rs31 million. He also owned 25 tolas of jewellery, costing Rs1.2 million. He also stated that he earned over Rs4.18 million as advance rent from a house in Karachi under 'other debt dues'.

Pervaiz Rashid stated that he owned no motor vehicle, and had just Rs82,890 as cash in hand. He attached a lot of copies of documents, mostly bank statements.

Ghaus Muhammad Khan Niazi stated he owned furniture which cost him Rs100,000, but whose current value had grown to Rs400,000 (a rare case with assets declaration of senators). Under the heading of 'any other assets, his statement also verified that he owned livestock, which had cost him Rs50,000.

Muhammad Nehal Hashmi's statement showed that he owned no furniture or vehicle, despite being the owner of three plots/houses.

Kamil Ali Agha stated that though he has properties in Pakistan, he neither owns jewellery or a motor vehicle. Despite that his assets have a total worth of more than Rs22.32 million.

Lawmakers defy ECP deadline for declaration of assets

Raja Muhammad Zafarul Haq states he owns no motor vehicle, despite having a Rs21 million house in Islamabad and ancestral land worth Rs1.1 million, agricultural lands valued at Rs3.5 million, Rs5.5 million and Rs15.5 million.

Najma Hameed stated that she owns a house in Satellite Town in Rawalpindi with a current value of Rs2.1 million. Significantly, the Satellite Town locality is considered an upscale area where real estate values appear to be skyrocketing.

Nuzhat Sadiq stated that she owns property in Pakistan worth Rs395.25 million. She did not offer any details of motor vehicles being in her possession or cataloguing the value of furniture and articles of personal use.

Saleem Mandviwalla declaration stated that he owns a pistol as well as other assets.

Published in The Express Tribune, April 24th, 2016.
COMMENTS (8)
Comments are moderated and generally will be posted if they are on-topic and not abusive.
For more information, please see our Comments FAQ