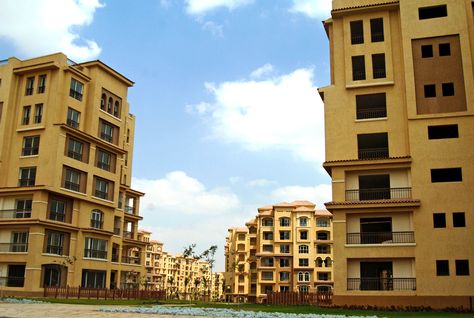 ---
KARACHI: Outstanding housing finance has registered growth for the eighth consecutive quarter, or two calendar years, according to the latest housing finance data released by the State Bank of Pakistan (SBP).

Housing finance of all banks and development finance institutions (DFIs) amounted to Rs60.8 billion at the end of December, which is up 4.7%, or Rs2.7 billion, over the preceding quarter. The increase in the outstanding housing finance over 2015 amounts to 13.3% or Rs7.15 billion.

The SBP said in its brief commentary on housing finance data that the primary housing finance market in Pakistan was "gradually growing" and  the uptick in fresh disbursements was reflective of the efforts "to create enabling environment for housing finance".

Housing finance remains pitifully low in Pakistan. The mortgage-to-GDP ratio was 0.5% at the end of 2015 after slightly increasing from 0.48% at the end of the Jul-Sept quarter.

As per a World Bank study carried out in 2009, there is a backlog of 7.5 million housing units in Pakistan, which is increasing by 0.35 million housing units every year. Yet the number of people who took out a housing loan across Pakistan in the three-month period under review was only 1,369.

Given that fresh disbursements amounted to Rs5.6 billion in Oct-Dec, the average loan size in the quarter remained Rs4.1 million - an indication that housing finance is availed mainly by the relatively affluent segments of society. Over 63% of gross outstanding housing finance was in the category of "outright purchase" while "construction" and "renovation" products had a share of 25.2% and 11.7%, respectively.

Currently, 24 commercial banks, one microfinance bank and House Building Finance Company (HBFC), which is the only housing bank in Pakistan, are providing people with housing finance. HBFC is the largest market player in terms of gross outstanding housing portfolio with a share of 24%.

Data shows a large portion of HBFC's portfolio consists of small-sized loans of up to Rs1 million as opposed to other institutions whose portfolios seem tilted towards bigger loans of Rs5 million and above. The size of a typical HBFC loan in Oct-Dec was only Rs1.7 million while the comparable average for private banks and Islamic banks was Rs7.5 million Rs8.3 million, respectively.

Outstanding housing loans of HBFC amounted to nearly Rs14.7 billion at the end of December, up 16.3% from last year. The same figure for the Islamic banking industry (five Islamic banks and 14 Islamic banking divisions of conventional banks) stood at Rs24.5 billion on Dec 31, 2015. Gross outstanding of the Islamic banking industry increased 9.7% compared to the preceding quarter, SBP data shows.

Outstanding housing loans of private banks were Rs18.6 billion and public banks were Rs5.8 billion at the end of 2015. This shows Islamic and private (conventional) banks remained major contributors to gross outstanding housing finance during the 12-month period ending on Dec 31.

The amount of housing finance provided by foreign banks and DFIs decreased slightly from Rs0.44 billion to Rs0.42 billion during 2015.

Non-performing loans (NPLs) decreased 5.9% from Rs14.1 billion at the end of September to almost Rs13.3 billion at the end of December. However, NPLs declined almost 14.4% on a year-on-year basis in 2015.

Published in The Express Tribune, April 24th, 2016.

Like Business on Facebook, follow @TribuneBiz on Twitter to stay informed and join in the conversation.
COMMENTS
Comments are moderated and generally will be posted if they are on-topic and not abusive.
For more information, please see our Comments FAQ