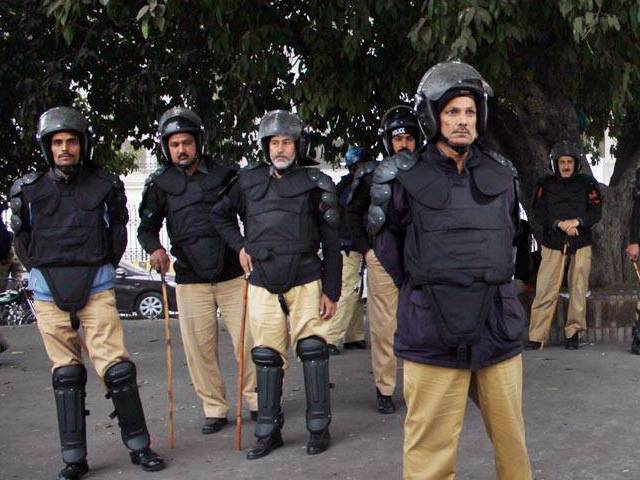 ---
LAHORE: Central Police Office of Punjab Police has completed computerisation of data of more than 182,000 officials, Public Relations Director Nabila Ghazanfar told The Express Tribune on Friday.

She said the data contained personal profiles of officials, including details about their posting, annual confidential reports (ACRs), allegations against them [if any] and action taken against them and pending inquiries against them. It also carries reports of various agencies, including Special Branch.

The information has been fed into the main server after verification by the DPOs, RPOs, CPOs concerned and Special Branch, Ghazanfar  said. She said the department had also employed seven psychologists at police training centres. Their input about new recruits would also be added to the data, she said.

She said senior officers would have access to the data at various levels. A district police officer, she said, would have access to the data of officials up to the rank of inspector. Regional police officers would be able to access information about officials in their areas. "The IGP will have access to the data of all the officials in the province."

Ghazanfar said the computerisation of information would help promote transparency and accountability in the department. "Profiles of all police officials will now be a click away." She said that before assigning an official any task, the authorities concerned might go through his profile to determine whether or not he was fit for the job.

"Let's say a DPO wants to appoint an inspector or a sub-inspector an SHO. The data can help him determine if the official is a suitable candidate for the office," she said. She said the information would also help the department deal with court proceedings.

"Police officials frequently seek court orders regarding their promotion. The record will help the department explain to the court the reasons behind [some of] the officials not being promoted."

She said the data could help reduce security risks during the deployment of officials for VIPs' protection. She said the software used for compiling the record would not allow any tampering.

Published in The Express Tribune, April 24th, 2016.
COMMENTS
Comments are moderated and generally will be posted if they are on-topic and not abusive.
For more information, please see our Comments FAQ