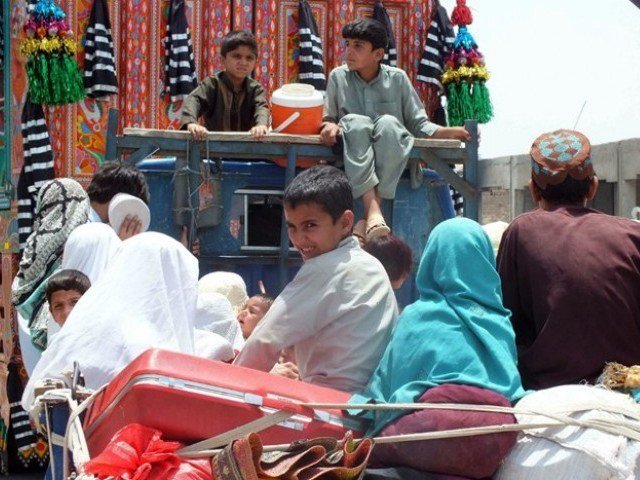 ---
PESHAWAR: The future of at least 140 displaced families from Bajaur Agency hangs in the balance as the government will wind up Risalpur and Jalozai camps in Nowshera in June. Many of these families feel they cannot return home because their property has been taken over – once the camps shut down, there will be no place for them to live.

Hussain Khan, who hails from Kotki village in Nawagai, Bajaur Agency, told The Express Tribune, "Our homes have been destroyed in the military operation and the land has been occupied by feudal lords." Hussain lives in Jalozai camp in Nowshera.

Similar views were shared by Lal Bahadar, who also hails from the same village in Bajaur Agency but resided in a camp in Risalpur, Nowshera.

Both Bahadar and Hussain told The Express Tribune like other tribespeople from Bajaur Agency, they abandoned their homes in 2008 and became IDPs. They settled with their families in Risalpur, Jalozai and Katcha Garhi camps.

After Katcha Garhi was wrapped up in 2009, the rest of the IDPs shifted to Jalozai. A majority of them have already been repatriated to parts of Bajaur.

More displacement

According to Bahadar and Hussain, around 300 displaced families are still residing in Risalpur and Jalozai camps. There are around 140 families displaced from Kotki; around 90 of these are living in Jalozai and the rest are in Risalpur camp. But after the government decided to close both the camps on June 1, the 140 families are feeling a rising sense of uncertainty regarding their future.

Bahadar recalled in 2010, when the government announced the repatriation of IDPs to Bajaur Agency, tribespeople registered houses and other belongings left back home with the concerned quarters. However, he said landed families claimed ownership of their houses, something which came to light when the area was surveyed to assess damaged properties and houses.

"In fact, we had constructed the houses on these lands – we want to be compensated."

He alleged that the political administration was in favour of the feudal lords, leaving the displaced families homeless and helpless.

Meanwhile, officials of the FATA Disaster Management Authority confirmed both Risalpur and Jalozai IDP camps were being shutdown since June. They were unable to comment on whether displaced families would be provided with an alternate housing scheme or camp leaving the question unanswered – after June, where will all these families go.

Published in The Express Tribune, April 24th, 2016.