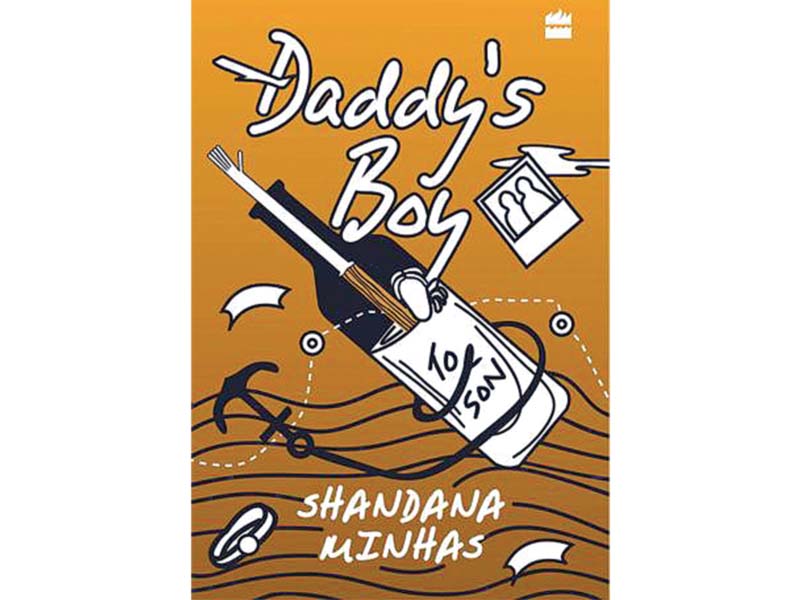 ---
KARACHI:



It is a universally acknowledged truth that writers are mysteriously handcuffed to the turmoil and uncertainties of their times. But only a select few can stitch together the delicate strands of politics and humanity to create a rich and compelling story.




Many writers tend to lean against ideological crutches and forget that the purpose of a novel is to open up a closed world. They also forget that a novelist must strike a balance between drawing attention to personal calamity and passing commentary on social unrest.

Shandana Minhas does not fall into this category of authors. Her third novel, Daddy's Boy, skilfully balances the emotional and socio-political dimensions of her plot and comes out with good results. It is a valuable addition to her oeuvre.

Unlike Tunnel Vision - the story of a woman in a comatose state who reflects on her journey as "a woman in a man's world" - the author's latest offering has a completely different focus. Daddy's Boy is also a critical departure from her second novel, Survival Tips for Lunatics,  which targets a younger readership.

Overall, Minhas' new novel presents a harrowing meditation on hypocrisy, guilt, desire and deception.

Set against the backdrop of the 2013 general elections in Pakistan, the novel examines the underlying truth of the lives of its characters The book begins with the rare and seemingly expected death of Anis Nabi in Karachi. Asfandyar, his estranged son who never knew he was still alive, leaves the calm rhythm of his life in Lahore and flies down to the busy, bustling metropolis to fulfil his father's last wishes.

However, as the fog of deception thickens, Nabi's three close friends hatch their own conspiracy and lead Asfandyar to question his intentions, loyalties and desires.

The plot of Daddy's Boy is propelled by an absorbing series of events. However, at times, the story begins to lose steam and takes on a slow, predictable pace. Readers are advised to persevere and continue to turn the page. Eventually the story will leave them in terrifying fits of laughter. As the novel progresses, the faint-hearted will find themselves cringing at the first possibility of danger. But there is an element of surprise around the corner that will enable readers to feel a rush of sympathy and empathy.

Minhas' third novel also presents a diverse menu of memorable characters. At first glance, Asfandyar comes across as a misfit who is bullied and patronised by his father's friends. In his clumsy curiosity, he allows himself to be deceived. By the time Asfandyar picks up the pieces, readers may find his sudden transformation and thirst for revenge shocking and strange. But Asfandyar stands out - like the rest of the characters - as fiercely human.

Alina's name is omitted from the blurb. Her identity as "the mysterious woman" overshadows her importance to the story. Her world intersects with Asfandyar's world and wreaks havoc. Alina's story remains at the heart of conflict but is never allowed to bubble to surface. As a result, the reader is forced to fill in the blanks and imagine an alternative reality.

The 2013 elections have been interspersed into the story in an organic manner. The sights, sounds and flavours of the days before the election never intrude into the main plot. The story of the elections helps to recreate the times and take readers to the story's epicentre.

Heartbreaking, funny and throbbing with a rare burst of energy, Daddy's Boy juxtaposes the beauty of human nature with the ugliness of our times.

Title: Daddy's Boy

Author: Shandana Minhas

Publisher: Harper Collins

Pages: 232

Price: Rs945

ISBN: 9789351777144

The writer is a subeditor at The Express Tribune Peshawar desk

Published in The Express Tribune, April 24th, 2016.

Like Life & Style on Facebook, follow @ETLifeandStyle on Twitter for the latest in fashion, gossip and entertainment.
COMMENTS
Comments are moderated and generally will be posted if they are on-topic and not abusive.
For more information, please see our Comments FAQ