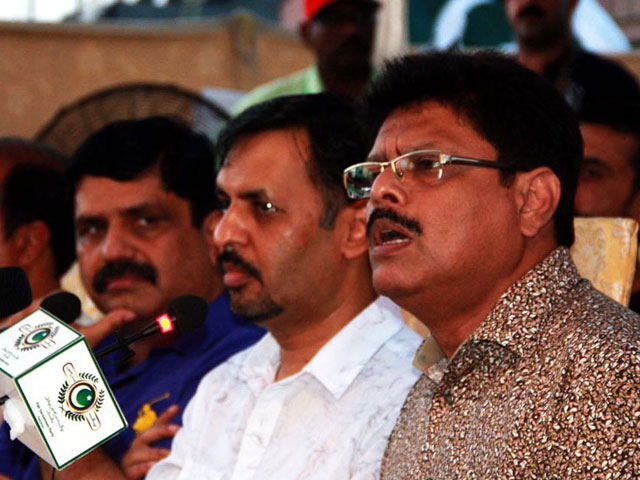 ---
Former Karachi mayor Mustafa Kamal pulled two more leaders of the Muttahida Qaumi Movement (MQM) into his fledgling Pak Sarzameen Party, a day before his party's first public gathering in former's stronghold of Jinnah Ground.

Talking to the media while flanked by new members at PSP's family festival at Jinnah Ground, Kamal said he was keen to end the reign of target killings in the metropolis and work for peace.

The two leaders, Saif Yar Khan and Attaullah Kurd, were former members of the MQM's coordination committee.

PTI MPA Hafeezuddin joins Mustafa Kamal's Pak Sarzameen Party

The move came a day after Pakistan Tehreek-e-Insaf (PTI) leader Syed Hafeezuddin joined the Kamal's political bandwagon, being the first MPA from any other party than MQM to have joined the PSP.

The PSP was formed by Kamal upon returning to Pakistan from self-imposed exile on March 3.

Immediately after his return to the country, the former MQM senator had launched a blistering attack on MQM chief Altaf Hussain and challenged the 'iron grip' of the MQM on the city.

Several MQM leaders including Anis Kaimkhani, Raza Haroon, Anis Ahmed Advocate, Waseem Aftab, Bilquis Mukhtar, Dr Sagheer Ahmed, and a large number of activists have joined the PSP.