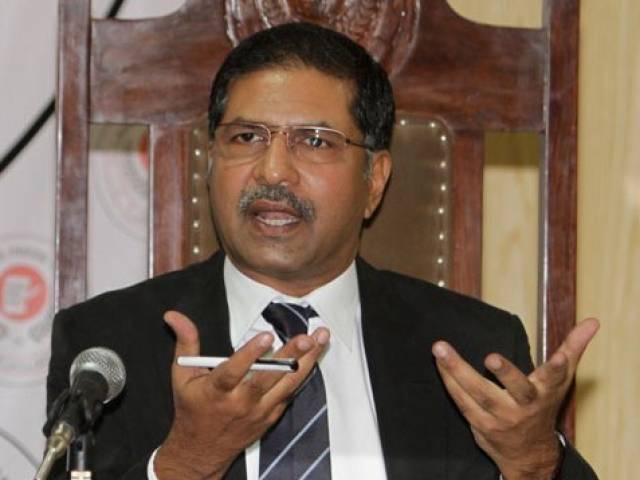 ---
ISLAMABAD:



Senior members of the Supreme Court Bar Association (SCBA) rejected on Friday the terms of references (ToRs) of the inquiry commission announced by the government to probe the offshore accounts of Pakistanis as revealed by the Panama Papers.




SCBA president Ali Zafar told The Express Tribune that he believed that the federal government was going to form a 'powerless' commission to probe the information divulged in the Panama Papers, adding that this might be unacceptable to the Supreme Court. "I am sure the Supreme Court will not accept this toothless inquiry commission."




According to the SCBA president, the ToRs were limited, adding that the government had not given powers to the commission to collect relevant evidence abroad. He said that the government was trying to befool the nation and complicating the issue by giving inadequate ToRs.

Expressing reservations against the government's intentions, Ali Zafar said that the government was giving too broad a time-frame to the inquiry commission, adding that at least four years would be required if the commission started investigations under these ToRs.

Criticising the governments move, he said that the only effective means to provide ample authority to the commission was to set it up under the United Nations Convention Against Corruption (UNCAC) which came into force on December 14, 2005 and was ratified by 130 countries, including Pakistan, Panama and the UK.

Ali Zafar stated that if the government really wanted to demonstrate its intentions to do something positive, it should seek help by conveying a Mutual Legal Assistance Request (MLAR), besides soliciting the assistance of international joint investigation teams under the UNCAC by promulgating an Ordinance.

However, he said that the government had rejected the bar's proposal with mala fide intention, because they were aware that all evidence on offshore companies was abroad.

Ali Zafar also criticised the government for its attempt to expand the scope of the inquiry by asking the commission to probe into the chronic issue of written off loans.

"We had suggested that the commission will start its investigation of the Sharif family's business, but the government is trying to complicate this matter," he stated.

Meanwhile, PTI's senior lawyer Hamid Khan also expressed reservations over the commission's ToRs, stating that the government was trying to divert the investigation from the issue.

He said that after going through these ToRs, the chief justice might refuse to nominate any judge for heading the commission and ask the government to revise the ToRs.

Hamid Khan said that a new law should be framed to probe offshore companies, because none of the commissions, formed under the Commission of Inquiry Act, 1956, had been effective.

Published in The Express Tribune, April 23rd,  2016.