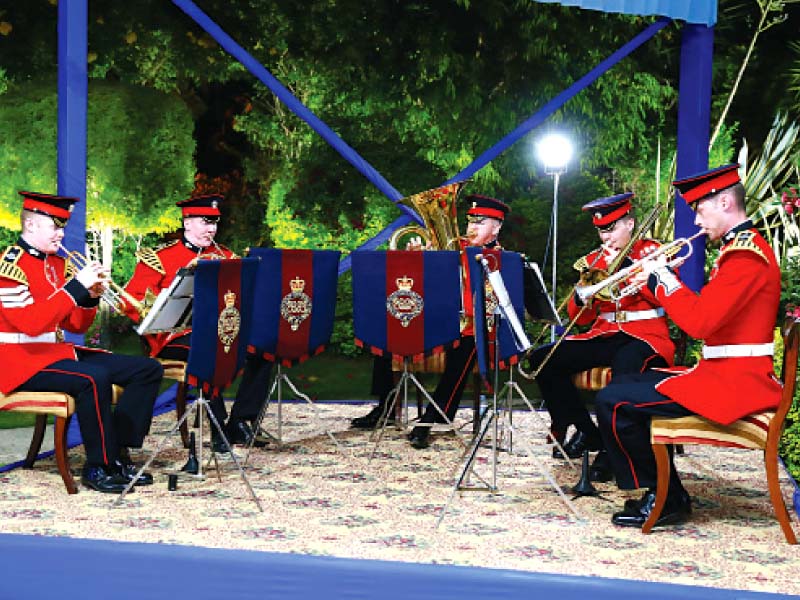 ---
ISLAMABAD: "The potential of Pakistan is exciting.  You just need to look at the map to see it.  How long will it take before we view Karachi through the same lens as its peers in Sao Paolo or Shanghai? I'm sure we will."

British High Commissioner Thomas Drew said this on Thursday evening at a reception to celebrate the 90th birthday of Queen Elizabeth II in Islamabad with a reception showcasing the shared cultural ancestry and history of Pakistan. The event also marked the 64th anniversary of the queen's accession to the throne.

"A lot has changed in this part of the world since the queen was born. A country that didn't even exist is now the sixth largest in the world, he said.

Drew, who recently took charge at the high commission, noted his familiarity with Pakistan, saying, "I first came to work in the high commission 10 years ago. I am not, incidentally, the only one. Look at the receiving line: our defence adviser served here in 2007, so did my wife, herself a diplomat posted here in 2010. We have all seen a lot of changes."

He also noted that the high commission is Britain's second-largest in the world, and that it also runs the kingdom's biggest aid mission. "We have just opened a British Business Centre to help British companies, and we are about to open new British Council Libraries in Lahore in Karachi," he added.

He also mentioned his "ambition to have the England cricket team come back to play a test series in Pakistan." The event featured music from a British military quintet and British cuisine such as the iconic fish and chips wrapped in 'newspaper'.

Industries and Production Minister Ghulam Murtaza Khan Jatoi, the chief guest, also spoke.

Among the guests — mostly diplomats, politicians, businesspersons, civil society, and development sector representatives — the hot topic was news of the dismissal of at least half-a-dozen Pakistan Army officers, including two generals, on corruption charges earlier in the day. Guests were abuzz about what this would mean for the political leadership, considering the statement by General Raheel Sharif a day earlier and the fact that the dismissals represented one of the largest corruption-related purges in the military's history.

One diplomat asked whether this would "genuinely" force political parties to follow suit and clean their houses, while a few guests pondered over whether this was a power play by the uniformed Sharif or a real effort to uproot corruption from the military, even if it means publically admitting that the military, often portrayed as being an infallible institution, has its own share of black sheep as well.

Published in The Express Tribune, April 23rd, 2016.
COMMENTS
Comments are moderated and generally will be posted if they are on-topic and not abusive.
For more information, please see our Comments FAQ