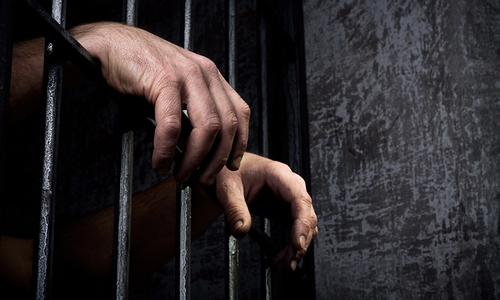 ---
LAHORE: An additional district and sessions judge on Monday awarded life imprisonment to a murder convict whose trial had been adjourned 18 years ago when he was declared unfit to stand trial.

At a previous hearing, the judge had summoned the Health Services director general to clarify a recent medical report on the mental state of Muhammad Mushtaq alias Malangi.

The board, formed on the request of the complainant, was asked to examine the accused, and determine if he was now fit to stand trial.

In its report, the medical board had said that the suspect was suffering from paranoid psychosis (a disorder in which a person cannot tell a real threat from imagined). However, it also said that he was undergoing treatment and seemed fit for trial. Calling the report ambiguous, the court had summoned the Health Services DG who submitted that the suspect was fit for trial.

In an FIR registered at Naulakha police station in 1994, Mushtaq had been accused of stabbing to death one Abdur Rasheed following a quarrel. The FIR had said that the Rasheed had forbidden Mushtaq from using foul language. In his statement to police, Mushtaq had denied the charge saying that some people had brought him to police after rescuing him from a group of children who were chasing him and throwing stones at him. He said his wife and children had been missing for six years and he was upset over the matter. He said he had been roaming in the streets in search of his family.

On the recovery of a blood stained knife from his house, the suspect had said that it was possibly planted to implicate him in the case.

Speaking to The Express Tribune, Advocate Farhad Ali Shah, counsel for Malangi, said his client had not received justice.

Published in The Express Tribune, April 23rd, 2016.