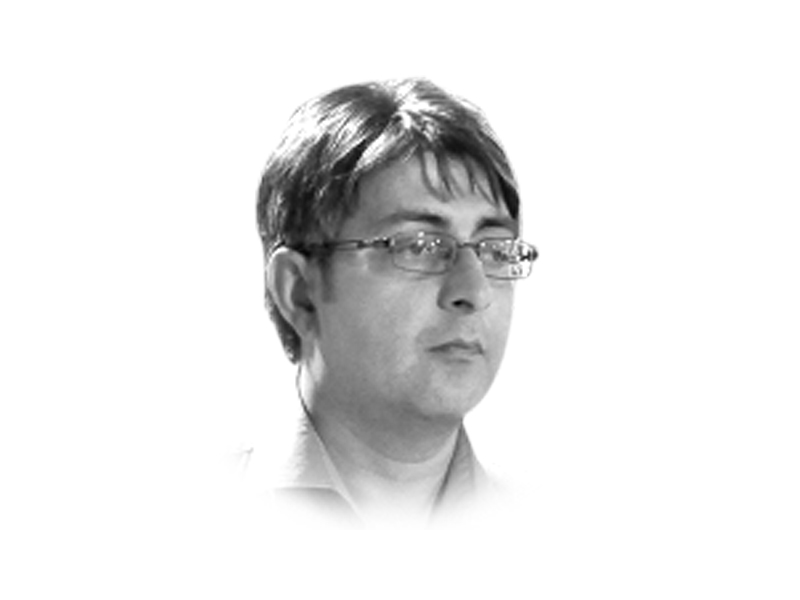 ---
"There are two tragedies in life. One is to lose your heart's desire. The other is to gain it." — GB Shaw

If you are a young reader who wants to understand relations between states and elements of national power, then you need to read two brilliantly argued and timeless books — Henry Kissinger's Diplomacy, and Paul Kennedy's Rise and Fall of Great Powers. I came across both in my student days and their wisdom has constantly guided me since. Both authors have written many other books but these two are simply great.

One thing that becomes crystal clear after reading these texts is the centrality of US power in the reshaping of the world. If you add the narrative of my third favourite, The Economist, for unlike the other two it is renewable in nature, you understand what has happened since. The fall of the Berlin wall transformed the world into a unipolar system. But since the US is a democracy that firmly believes in exporting its values, the journey didn't stop there. What ensued was an at-times-bloody and at-times-peaceful dialogue between the US and the world. Instead of stalling this process, 9/11 unleashed a new set of push and pull dynamics that brought all walls down. First, gun-toting neocon cowboys invaded countries at pleasure. Then came the Obama Administration riding the wind of American democracy's universal appeal. As a result, America today had gained its heart's desire: a world with permeable boundaries where America works as the central nervous system. So, in short, it is all America now.

Two other assumed contenders of power, namely China and Russia, despite their different value systems, can no longer pretend that they are oblivious to the American value system. Granted, there is incredible historic baggage but still you cannot deny that US power has shaped today's China and Putin. They are what they are partly because of this influence. That would mean if America overcomes its predilections, it can work with anyone.

But here comes the problem. Being a democracy, America is not a quiet place. So many opinions, so many special interests jockeying for influence. It is this system's beauty but it also occasionally when lobbying is left unattended, affects the country's moral compass. For instance, at a time when it can prove to be an honest broker in disputes owing to the incredible influence it has got, the voices in its head keep telling it that it has to pick one of the two contesting parties. Two voices have become only too powerful. Of Israel and India. Because both have invested heavily in their soft powers. But both are sick.

Both are sick today not only because of the very nature of their state and society but also because of the nature of their opponents. Before Hamas became a political force it existed as malady among the Palestinians. Pakistan, owing to its particular set of vulnerabilities, both real and imagined, spent most of its lifetime conducting dangerous experiments and has spent most of its life infected. This infection was contagious. At a time when a penitent Pakistan is working to cure itself, it is sad to see how badly India has been affected and is not even cognisant of that. Ten years ago, could you honestly have imagined India being ruled by a man who was barred to enter many Western democracies because thousands from a minority community were brutally murdered on his watch? And yet Narendra Modi is the Indian prime minister now. Likewise, Israel, America's closest ally, is ruled by a man who uses heavy artillery to respond to even the slightest provocation. And the man has direct access to America's Valhalla, its Congress. The country is now so sick that when bombs are dropped on Gaza, some of its citizens take their armchairs to the mountaintops to watch with jubilation as if it is a sports match. The seduction of power often compromises human values and makes you treat your enemies like what Nazis once called subhuman.

In exporting its values, America also brought many foreign demons to its shores. These ideational monsters have polarised society and overheated the political system. In this charged environment, the office of the US president has declined in power, influence and appeal. This shouldn't be the case. America needs to pull itself together, restore its internal soft power and be the moral leader it is supposed to be. Listen to everyone but instead of allowing them power over you, be the arbiter that can help make the sources of regional friction go away. There were and always will be mistakes. But America, we know, is always capable of learning from its mistakes.

Published in The Express Tribune, April 23rd, 2016.

Like Opinion & Editorial on Facebook, follow @ETOpEd on Twitter to receive all updates on all our daily pieces.
COMMENTS (21)
Comments are moderated and generally will be posted if they are on-topic and not abusive.
For more information, please see our Comments FAQ