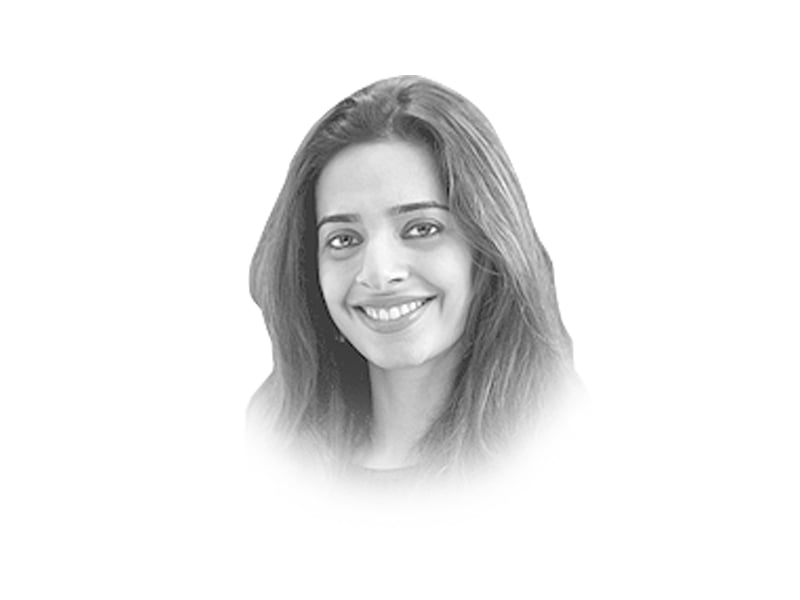 ---
The deadly, heart-wrenching Gulshan-e-Iqbal Park attack of March 27 — referred to as "Saniha Lahore" or "Saniha Gulshan" in Pakistan — became known around the world as the Lahore Easter bombing. It garnered a great deal of global attention. Not as much as Paris or Brussels, but more than most attacks in Pakistan, second only to the Army Public School attack in Peshawar. In a time of ubiquitous social media and heightened sensitivities, the world's attention on Paris and Brussels ruffled feathers in countries that deal with terror on a daily basis. Then came the Lahore attack, which was mourned globally. Why? Surely because the victims were children and families out on a weekend evening at a public park. Who wouldn't be horrified by the thought of a suicide bomber near a children's joyride? Maybe because the attack occurred in relatively secure, prosperous and politically important Lahore, Pakistan's cultural capital?

But was it also mourned the way it was because it was called the Easter attack? Defined that way, it fit neatly into Pakistan's stereotypical image as a place that is abysmal for minorities. International media reporting tended to focus on the Christian targets of the Lahore bombing. A CNN headline incorrectly said that the attack killed "scores of Christians". The Economist also misleadingly wrote that many of the victims were Christians.

Of course, the attack occurred on Easter Sunday, and the attackers, the Taliban splinter group Jamaat-ul-Ahrar, identified Christians as the target of the attack. And many Christian families celebrating Easter were in the park that evening. Christians — who form one to two per cent of Pakistan's population — were 20 to 25 per cent of the dead. They suffered disproportionately high losses relative to their numbers in the population. But the majority killed in the attack were Muslims. If Christians were the targets, you say, does it matter who the majority of the victims were? Who gets to define how an attack is characterised?

In a world where sound bytes and hashtags come to signify the import of a complex event, the characterisation of an attack does matter. And the world does not get to define the Lahore attack as the Easter bombing. The bombing of March 2016 in Lahore, more than anything, was an attack on the neighbourhood of Allama Iqbal Town, and on those in Lahore, the city of beautiful gardens, who dare to consider public spaces safe and to seek respite and enjoyment in such places. It was an attack on Christians and Muslims, on Iqbal's and Jinnah's idea of a Pakistan where communities can coexist.

Most of all, it was an attack on Pakistan's poor, as most of the terror that has struck the country over the past decade has been. Terrorists strike those most vulnerable to attack — on public transport, in poor neighbourhoods, in public spaces.

For a country known for its many divides — ethnic, religious, sectarian — there are also public spaces where those with such differences intermingle and coexist, and public parks are some of these. There, Christians, Ahmadis, Shias, Sunnis can find an escape and enjoy themselves. Each is as vulnerable as the other.

Conspicuously missing from these spaces is Pakistan's elite. Its members effectively barricade themselves from insecurity, entertaining themselves behind gates and guards. The children of the elite play in heavily guarded, expensive indoor play areas. As terrorism rose in Pakistan over the last decade, security has become a commodity that only the rich can afford. Its poor are the ones who have no recourse but to seek recreation in unprotected public spaces, leaving them vulnerable to attack. As they did on March 27 in Gulshan-e-Iqbal Park, and paid for it with 72 lives.

Missing from the international coverage is the fact that Allama Iqbal Town is not a Christian neighbourhood (in a city that does have Christian neighbourhoods). The attack did not occur near a church. The Jamaat-ul-Ahrar knew that a bombing in a public park such as this would target Muslims as well as Christians.

And Allama Iqbal Town is a neighbourhood — middle-class, non-elite as it is — that has seen attacks before. On December 7, 2009, two bombs ripped through shops in its busy Moon Market at 9pm, killing at least 54; many of the victims were women shopping for clothes. Then, as now, terrorists targeted the common man and woman.

In the past decade, terrorists have targeted Pakistan's religious minorities often in the most brutal manner, attacking mosques and churches and religious processions. In one of the deadliest attacks on Pakistan's Christians, 85 were killed in twin suicide attacks on September 22, 2013 as they left a Sunday service at the historic All Saints' Church in Peshawar. In cases of alleged blasphemy, enraged mobs deliver violent "justice" to those accused of blasphemy — often religious minorities.

I am acutely sensitive to the poor state of the country's minorities. And I am also fully aware of the denialists who minimise attacks on Christians and other religious minorities in Pakistan, pointing instead to the suffering of Muslims elsewhere — a common refrain in Pakistan. I vehemently disagree with them.

But the Gulshan-e-Iqbal Park bombing was not an attack on Pakistan's Christians alone. It was an attack on poor Christian and Muslim children and families, every one of whom deserve to be mourned. Sadly, it does not seem that the world has mourned them in equal measure.

Published in The Express Tribune, April 23rd, 2016.

Like Opinion & Editorial on Facebook, follow @ETOpEd on Twitter to receive all updates on all our daily pieces.
COMMENTS (19)
Comments are moderated and generally will be posted if they are on-topic and not abusive.
For more information, please see our Comments FAQ