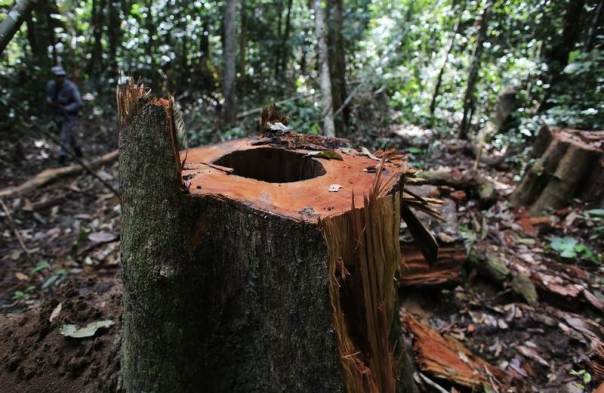 ---
FAISALABAD: Forest cover declined rapidly from 3.3 per cent in 1990 to 2.2 per cent in 2001, University of Agriculture Faisalabad Vice Chancellor Iqrar Ahmad said on Friday. "Deforestation is a matter of grave concern," he said.

He was addressing a seminar in connection with Earth Day at the New Senate Hall.

"In 1990, 25,270 square kilometres were taken up forests. This number had fallen to 21,160 square kilometres in 2000," he said.

"There are eight agricultural universities and 50 colleges for agricultural studies across the country. They are producing researchers and experts in forestry. These are the right people to be recruited in the Forest Department."

He said the UAF could assist the Forest Department in training of manpower.

"Damage to forests and other aspects of nature could halve living standards for the world's poor and reduce global GDP by about 7 per cent by 2050, experts say. Historically, utilisation of forest products, including timber and fuel wood, has played a key role in human societies. Today, developed countries continue to utilize timber for building houses, and wood pulp for paper. In developing countries almost three billion people rely on wood for heating and cooking."

He urged the government to set up a committee to look into deforestation.

District Environment Officer Shoukat Hayat said citizens should be educated on the hazards of deforestation.

"Forests provide wood, help combat rural poverty and ensure food security," he said.

MPA Muhammad Rafique said increasing pollution, deforestation, gas emissions from industries and climate change had destroyed the ecosystem.

"This situation can be corrected through social mobilisation and plantation of trees," he said.

"Our planet is losing over 15 billion trees each year. We must stop this trend.

Published in The Express Tribune, April 23rd, 2016.