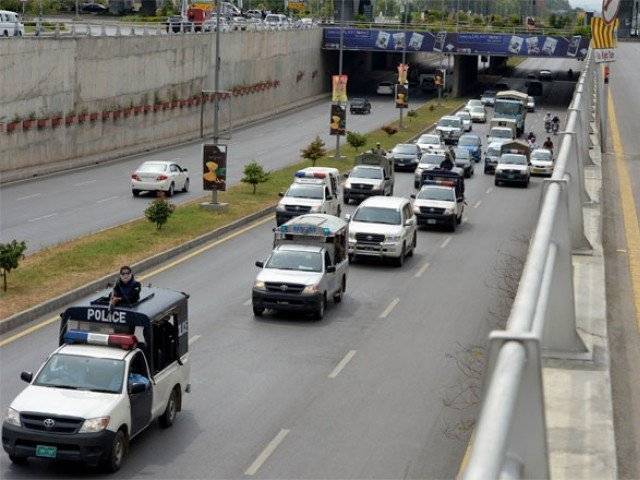 ---
KARACHI: The Sindh High Court (SHC) was informed on Thursday that there are no guidelines of the law department that allow protocol to VIP personalities.

This was stated before a division bench during the hearing of identical petitions seeking an end to the VIP protocol enjoyed by the high-profile personalities and officials in the country.

On Thursday, Shagufta Burney from Ansar Burney Trust filed a statement supported by an official letter. She argued that the law department in its letter, dated February 4, had stated that there is no law in the field that provides guideline for protocol duties in the province.

Additional advocate-general Ghulam Mustafa Mahesar requested for time to go through the letter and submit a response. Headed by chief justice Sajjad Ali Shah, the bench granted time till May 10.

The petitions were filed by the Ansar Burney Trust, Sarim Burney Welfare Trust International and civic rights campaigner Rana Faizul Hasan. They had named the President House, Prime Minister House, interior ministry, Sindh home department secretaries and the provincial chief secretary as respondents.

In their petitions, they argued that the security protocols enjoyed by the public functionaries, including members of the parliament, the ministers, MPAs and leaders of political parties, cause hardships for the citizens. The people are forced to wait on roads during the movement of such VIPs, they said. It was argued that the VIP protocol has become a menace for society and the people.

Ten-month-old Bisma, who was suffering from measles and high fever, died on December 23, 2015, after her father was unable to enter Civil Hospital, Karachi. He was not allowed inside due to security measures that had been arranged for Pakistan Peoples Party chairperson Bilawal Bhutto Zardari, who was inaugurating a trauma centre there.

Ansar Burney Trust argued that due to the VIP movement, ambulances carrying patients get stuck in traffic jams, citizens cannot reach airports or railway stations on time and doors of hospitals are closed for the public that leads to the death of patients.

"The basic and fundamental rights enshrined in the Constitution guarantee people the freedom of movement, subject to reasonable restrictions imposed by the law," the petitioner maintained. It was argued in the petitions that such VIP treatment given to some people was violating the free movement and other fundamental rights of the common men, which had been guaranteed in the articles 9, 10, 14, 15 and 25 of the Constitution.

In the petitions, the court was pleaded to direct the respondents to ensure that roads are not blocked during any such movement.

Published in The Express Tribune, April 22nd, 2016.
COMMENTS
Comments are moderated and generally will be posted if they are on-topic and not abusive.
For more information, please see our Comments FAQ