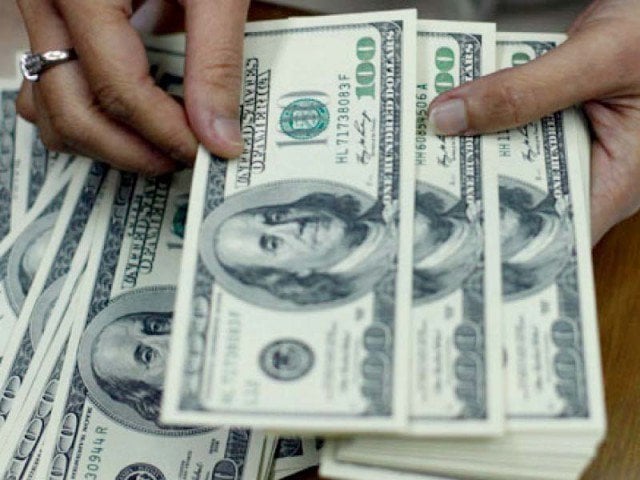 ---
KARACHI: Pakistan's current account deficit amounted to over $1.6 billion in July-March, according to data released by the State Bank of Pakistan (SBP) on Wednesday.

The current account deficit shrank by 18.5%, or $365 million, year on year in the first nine months of the fiscal year. It amounted to $1.97 billion in the same period of the preceding fiscal year.

A deficit or surplus reflects whether a country is a net borrower or lender of capital with respect to the rest of the world.

Although the year-on-year contraction in the current account deficit seems satisfactory, analysts believe it should ideally have turned into a surplus given the record-low oil prices. However, falling exports have largely offset the gains from lower oil import bill, resulting in the country still struggling to achieve a surplus in its current account balance.

The country's current account balance was in surplus, however, during the last two months. It was $128 million and $239 million in February and March, respectively. With a large deficit ($590 million) in January, however, the current account balance for the first quarter of 2016 clocked up at -$223 million.

As a percentage of the gross domestic product (GDP), the current account deficit decreased from 1% in the preceding fiscal year to 0.7% in Jul-Mar.

Pakistan's total imports of goods in Jul-Mar were valued at $29.5 billion as opposed to $31.2 billion in the same nine months of the preceding fiscal year, which shows an annual decrease of 5.2%.

Pakistan exported goods worth almost $16.4 billion in Jul-Mar as opposed to the exports of goods valuing over $18 billion in the same period of the last year, reflecting an annual decline of 9%. Not only Pakistan's exports are declining, SBP data shows their rate of decline is higher than the corresponding decrease in imports.

Workers' remittances remained $14.3 billion in July-Mar, up 5.7% from the same months of the last year. Remittances have played a significant role in improving the country's external sector, as they make up for almost half of the import bill and cover the deficit in the trade of goods accounts.

According to the Economist Intelligence Unit (EIU), an international forecasting and advisory service, Pakistan's merchandise trade deficit is expected to widen over the coming years as a result of greater demand for imported investment and consumer goods.

The import bill will increase further, as oil prices recover post-2016, the EIU said in a report last month. It added that exporters in Pakistan will struggle going forward owing to persistent power shortages and poor basic infrastructure.

Published in The Express Tribune, April 21st,  2016.

Like Business on Facebook, follow @TribuneBiz on Twitter to stay informed and join in the conversation.
COMMENTS
Comments are moderated and generally will be posted if they are on-topic and not abusive.
For more information, please see our Comments FAQ