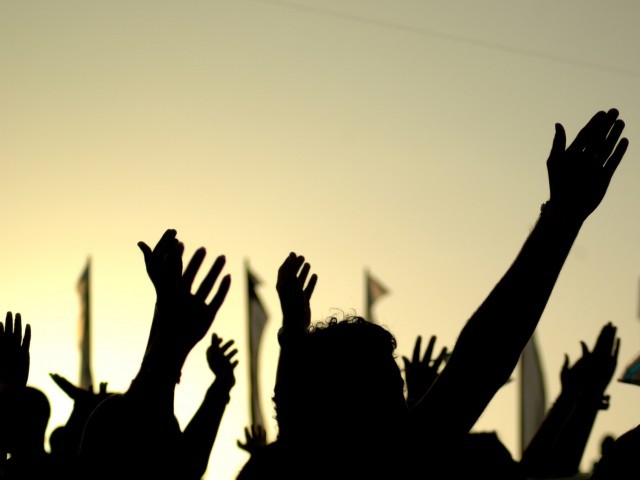 ---
SUKKUR: Irrigation employees, under the banner of the All Sindh Irrigation Trade Union Federation Sindh (ASITUFS), have been on a tool-down strike, demanding a job quota for children of deceased workers, pay-raises for employees who have been ignored for promotions and the evacuation of encroached irrigation land.

On Wednesday, irrigation employees from the Kotri, Guddu and Sukkur barrages continued their strike for the sixth consecutive day. Led by ASITUFS vice-president Gul Muhammad Mirani, employees of the Sukkur and Guddu barrages staged a protest outside the office of the Sukkur Barrage's executive engineer, chanting slogans against the irrigation secretary and Sindh government.

Talking to The Express Tribune, Mirani said their demands are not new but have been kept pending for a long time by the Sindh government. On January 20, irrigation employees had staged a protest outside Karachi Press Club and were trying to march towards Chief Minister House, when the Karachi commissioner negotiated with them and talks were held between irrigation union office bearers and irrigation secretary Zaheer Haider Shah.

Mirani claimed that Shah had accepted all their demands and promised to fulfill them within two months and, as a result of that assurance, the irrigation employees had called off their protest. "Now, despite the lapse of three months, not a single demand has been accepted, due to which a sense of deprivation is prevailing among the employees," he added. For the last six days, he said, we have stopped working and started protesting daily. The irrigation employees deployed along the canals for regulation purposes are not working due to which the canals are being provided with water according to the indent, he said, explaining that this might either result in a shortage of water to farmers or a breach in a canal. The irrigation secretary will be responsible for what happens, he averred.

For his part, Sukkur Barrage control room incharge Abdul Aziz Soomro said due to the strike nobody is taking measurement of the water released in different canals, which is a very serious issue. "The staff is not regulating the canals and I am afraid that either it will result in an acute shortage of water in some areas or a breach could occur due to release of un-indented water," he predicted. The higher-ups should take notice, he added.


Sukkur Barrage chief engineer Wali Muhammad Naich and the irrigation secretary were not available for comments.


Published in The Express Tribune, April 21st,  2016.
COMMENTS
Comments are moderated and generally will be posted if they are on-topic and not abusive.
For more information, please see our Comments FAQ