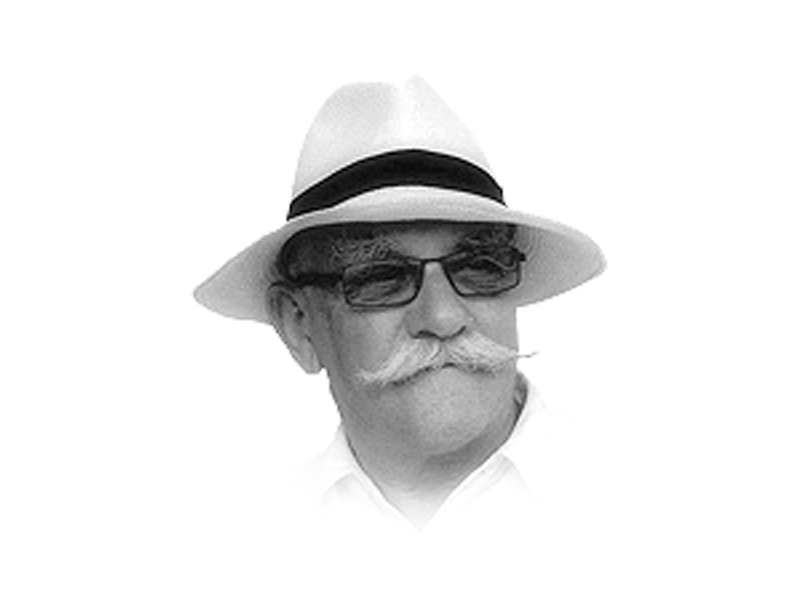 ---
People laugh at my phone. Really laugh. All it does is make and receive calls and the occasional SMS. The camera is not worth the name. I sometimes forget where it is and have to get somebody to call my number. It is not in any sense a 'part' of me. It would be deeply inconvenient to lose it, but not the end of the world, the collapse of civilisation. And in these increasingly connected days me and my dumb phone are something of an anachronism, quaint heretics to be gently chided to our faces and sniggered about behind our backs.

Getting from Boat Basin to my perch in DHA Phase 6 at night when you don't know the way can be a bit of a challenge, but if your taxi driver has one of those talking GPS thingies that tell you to turn left in 400 metres or stay on this road for a kilometre then turn left into Popular Avenue and your house is there on the left… well one does have to admit that smart phones have their advantages.

'Polite befuddlement' might best describe the reaction of the man in the hifi shop who was demonstrating cutting-edge music systems for me. I was looking forward to my next system, and readily acknowledge that one of my existing systems was Olde Skool to say the very least. Not quite a record player but not far off it. He was showing off a very snazzy French rig that I was quite taken with. But it only works with a tablet — or a phone. A very smart phone. I held up my antique comms device and his face fell into a sort of pitying sympathy, the sort of look one might give to a close relative suffering from dementia. Understanding and caring but irredeemably beyond help in this world. The new hifi project has gone into cold storage.

Now I am no technophobe, no Luddite when it comes to gadgetry but the race for always-on connectivity left me behind several years ago. Most of my working day is spent in front of what has grown to be a bank of monitors. I am connected to the world via a fibre-optic internet conn, a cable TV feed, a thumping great satellite dish on the roof that delivers a gazillion channels and a little intercom that connects directly with the cerebral cortex of one of my domestic staff who is programmed to deliver cups of tea of precisely the right colour and temperature at regular intervals. Oh — and not forgetting the phone. Connected? You betcha.

And that is as connected as I want to be. When work is done the systems get powered down. You know… turned off. As in not working. Dead to the world. Silent. And I walk away. Do a little light target practice perhaps. Or read a book. Listen to the latest CD that have arrived courtesy of the Missus from UK. ( …And did you know that CD's are nearly a thing of the past as well? Fading away. The man in the hifi shop told me so it must be true.) Sometimes I just lie on my back on a charpoy and look at the sky. Unconnected.

When necessary I have this peculiar urge to talk to people. Using my vocal chords. I prefer not to type cryptic messages. Detest all forms of messenger services. Oddly, I like to do this face-to-face. Unfortunately this nowadays has to be done through the intermediary of the always-on and ever-demanding smarty-pants bloody phones that squee and beep and tinkle demanding that they be instantly gratified by the brush of a finger, an almost autoerotic Pavlovian response that leads to otherwise sensible people walking under buses and getting hit by onrushing trains such is their connectivity. To say nothing of the carnage caused by texting whilst driving. A fast-track conn to the afterlife.

Dumb as I am I am not so dumb as to be unable to read the writing on the wall. There will come a day when I will be obliged to join the sheeple, the talking dead, and be able to walk into street furniture just like everybody else. Must rush. Phone ringing. Tootle-pip!

Published in The Express Tribune, April 21st,  2016.

Like Opinion & Editorial on Facebook, follow @ETOpEd on Twitter to receive all updates on all our daily pieces.