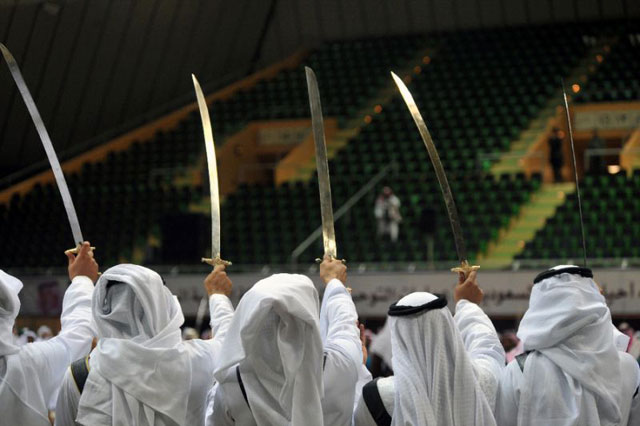 ---
RIYADH: Saudi Arabia executed a citizen for murder on Wednesday, bringing to 85 the number of people the ultra-conservative kingdom has put to death this year.

Hussain al-Magaafi had been found guilty of fatally stabbing a fellow Saudi following an argument, the interior ministry said in a statement.

UN chief 'deeply dismayed' by Saudi executions, calls for restraint

The sentence was carried out in the Mecca region.

Most people put to death in Saudi Arabia are beheaded with a sword.

The executions so far this year include 47 for "terrorism" carried out in a single day on January 2.

Amnesty International said Saudi Arabia had the third highest number of executions last year, at least 158.

That was far behind Pakistan, which put to death 326 people, and Saudi Arabia's regional rival Iran, which executed at least 977, said Amnesty, whose figures do not include secretive China.

Theb kingdom's latest execution occurred just hours before US President Barack Obama arrives on an official visit.

Saudi Arabia puts Shias on trial for spying for Iran

The British human rights organisation Reprieve urged Obama to raise the case of three young men on death row who were minors at the time of their arrests.

Among them is Ali al-Nimr, nephew of Shiite cleric Nimr al-Nimr, who was among the 47 people executed in January.