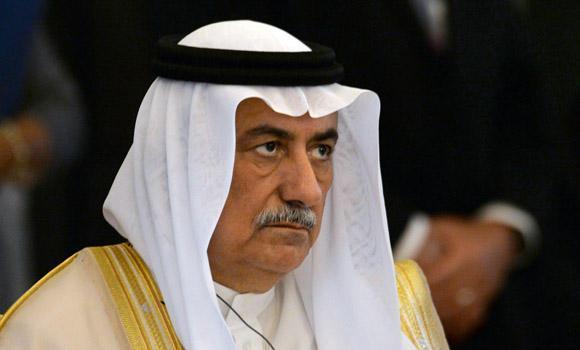 ---
RIYADH: Saudi Arabia will take a $10 billion loan from foreign banks to help close the gap in its state finances from collapsed oil revenues, Bloomberg News reported on Wednesday.

Citing three people with knowledge of the matter, Bloomberg said it would be the first sovereign loan in at least 15 years to the kingdom, the world's biggest oil exporter.

Pakistan seeks rollover of $494 million-loan

The five-year loan is expected to be signed by the end of this month, said Bloomberg's sources, who asked not to be identified as the information is private.

They said US, European, Japanese and Chinese banks are lending the funds at about 120 basis points above London's interbank offered rate.

The global collapse in crude prices over the last two years -- from more than $100 a barrel in early 2014 to around $40 this month -- has put pressure on Riyadh to cut spending and to intensify its efforts to find economic alternatives.

Riyadh posted a record budget deficit of $98 billion in 2015 and projects an $87 billion shortfall for this year.

Public demand: 'Make Orange Line loan terms public'

The shortfall has been covered by the kingdom's significant fiscal reserves, which dropped to $611.9 billion at the end of 2015 from $732 billion a year before, Saudi Arabia's Jadwa Investment said in a February report.

The kingdom also issued bonds on the domestic market worth $30 billion.

Riyadh took the unprecedented step of raising retail fuel prices by up to 80 percent in December and cutting subsidies for electricity, water and other services.

It has also delayed some major projects and mooted privatisations and the imposition of taxes.

IMF board clears second last loan tranche of $6.2 billion

On Monday the kingdom is to announce its "vision" for future social and economic development, including a "National Transformation Programme" aimed at diversifying the economy away from oil, which still accounts for more than 70 percent of state revenues.

Agencies have lowered Saudi Arabia's long-term credit ratings. Fitch Ratings earlier this month downgraded Riyadh to AA- from AA due to the "major negative implications" of the plunge in oil prices.
COMMENTS (4)
Comments are moderated and generally will be posted if they are on-topic and not abusive.
For more information, please see our Comments FAQ