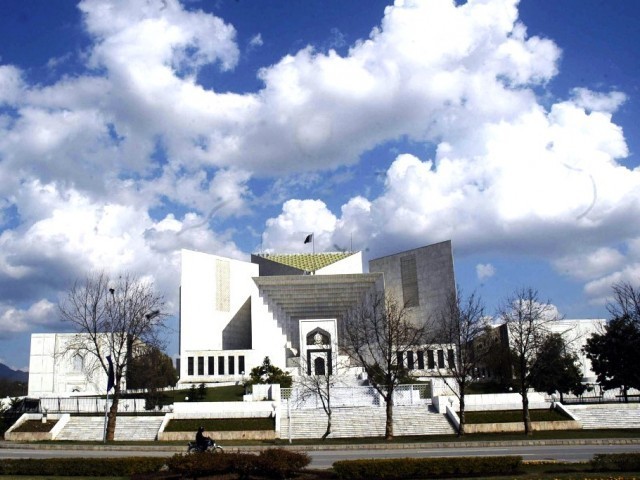 ---
ISLAMABAD: The top court has turned down a plea calling for the formation of a high-level judicial commission to investigate alleged offshore assets of the prime minister's family. The SC office has termed the petition 'frivolous'.

Last week, Advocate Tariq Asad, better known as the counsel for Maulana Abdul Aziz, filed a constitutional petition stating that under the current circumstances, the revelations in the Panama Papers were a cause of concern and it would be equitable to appoint a commission.

The commission, the plaintiff said, will not only help expose the family of Prime Minister Nawaz Sharif but also others like Gen (retd) Pervez Musharraf, former president Asif Ali Zardari, ex-interior minister Rehman Malik, property tycoon Malik Riaz and the Saifullah family named in the leaks.

Asad alleged all those named had earned their wealth illegally through unlawful means like money laundering and tax evasion.

He requested the Supreme Court to order the National Accountability Bureau (NAB) and Federal Investigation Agency (FIA) to investigate the matter and submit a report to deal with the suspects.

Asad told The Express Tribune the SC registrar office returned his petition firstly because the petitioner did not approach any high court or other appropriate forums available. The SC office also said the petition prima facie appeared to be 'frivolous'.

The lawyer, however, said he would file an appeal against the registrar office's order.

In a similar development, a lawyer requested the Islamabad High Court on Tuesday to order a referendum on whether or not the prime minister should resign over the Panama leaks scandal.

Published in The Express Tribune, April 20th, 2016.