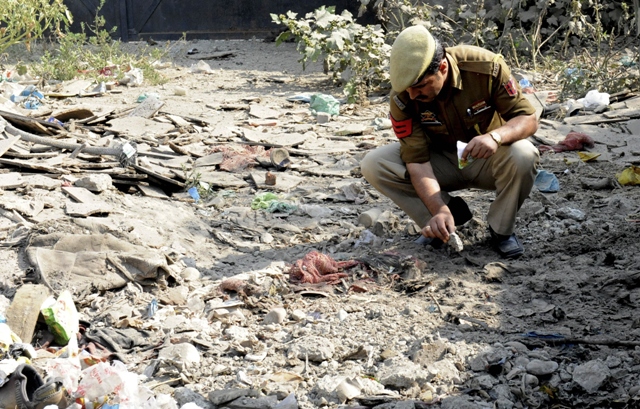 ---
RANCHI: Sudha Pathak, arrested for alleged involvement in the murder of her journalist daughter Nirupama, has been tight-lipped during interrogation but seems to know a lot, police in Jharkhand said on Tuesday.

Pathak was arrested on Monday and her husband and sons were also quizzed about what some believe could be a case of "honour killing". "She is not revealing anything but it seems that she knows much about the murder," SP G Kranti Kumar told a news agency, IANS. Nirupama, a Delhi-based journalist, was found dead on April 29 in her home in Koderma, Jharkhand state. She was allegedly having an affair with her former college mate in New Delhi - a relationship her parents reportedly did not approve of because he was from a lower caste.

Police suspect the role of family members in the murder but have yet to get clinching evidence. "The mother has been frequently changing her statements. First she said Nirupama died due to electrocution. Later, the family members produced a suicide note and said she killed herself by hanging from the ceiling fan. The post-mortem says she was murdered by smothering. It also revealed that she was 10-12 weeks pregnant," Kumar said. Police also sought the help of a forensic team to help probe the murder.

"We will go to the house along with a forensic team to further investigate into the case," he said. When asked about the reason of the murder, Kumar said: "Wait till our investigation is complete." Nirupama had come home April 19 and was due to return April 28. But her reservation was cancelled and she was found dead the next day. The 23-year-old had earlier done a diploma from the Indian Institute of Mass Communication (IIMC) in the national capital.
COMMENTS
Comments are moderated and generally will be posted if they are on-topic and not abusive.
For more information, please see our Comments FAQ