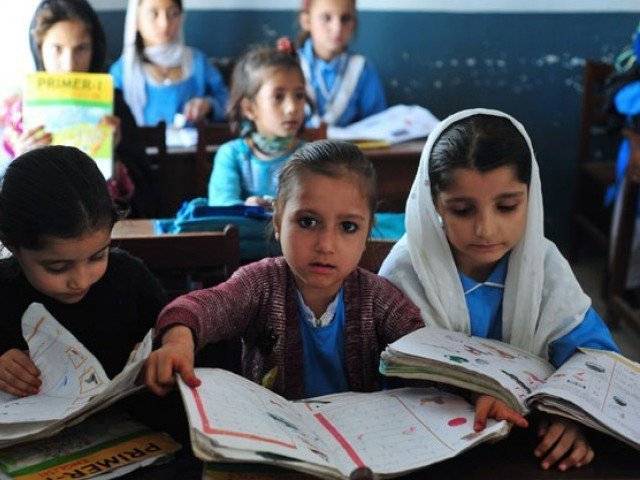 ---
BATKHELA: Government Girls Middle School Gharibabad, Batkhela lacks space to accommodate any more students.

While protesting against the issue on Tuesday, middle school students and their parents said the local girls college building was never constructed. This meant college students were forced to study within the high school premises. Protesters said this resulted in high school girls being crammed into the middle school building. The resultant mess they said meant there were fewer classrooms for a larger number of middle school students – some are left to study under the open sky.

Moreover, faculty members are confined to one room as there is no extra space for a staffroom. Both parents and students said girls often take chairs or seats from their houses as the harsh weather, hot or cold, does not let them sit on the bare floor.

There are 394 high school students in the middle school building which has five rooms, a washroom with 450 students enrolled.

The nearby girls primary school has six classrooms and fewer students. Locals also suggested both buildings be merged so there is more room.

Crammed in

Protesters said they were told by the authorities the college would be constructed as funds had been released for the building. They added there was a land issue due to which construction was not approved by residents of Gharibabad.

However, this was not the first time students raised their voice. There was a protest against the issue last month but the authorities paid no heed. Now they have threatened the education minister and other departments to make sure their needs are met or else they would hold more protests.

Published in The Express Tribune, April 20th,  2016.