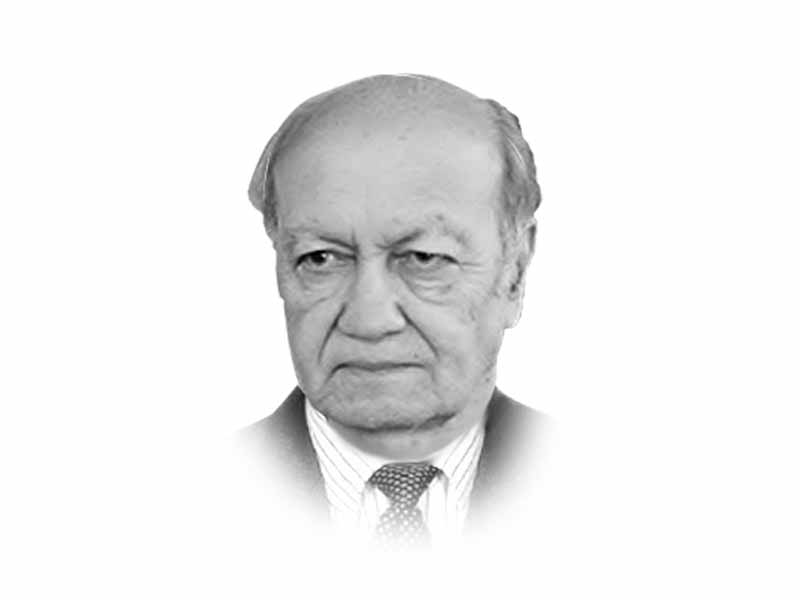 ---
With the media's growing power and reach, accompanied by surges in technology to unlock secrecies, a new global phenomenon is in the making. There are no secret vaults where the corrupt rich and powerful can hide their wealth and not face accountability. The Panama leaks are merely the opening scene of the larger picture of national and global corruption that is in the process of unfolding. How the political, financial and security establishments and ordinary folk respond and relate to this inevitable but healthy global development would determine the course and stability of nations.

Pakistan clearly faces a huge challenge. The revelation that Nawaz Sharif's family has substantial investments abroad has placed an enormous burden on him to assure the public that they earned these honestly and legally. The prime minister's recent short speech and subsequent statements by his ministers and others maintain that this is the hard-earned wealth of his children which they accumulated abroad, and that the prime minister has had no involvement and investment in their undertakings and is prepared to accept an independent commission to investigate the matter. The opposition parties are not satisfied with his offer and would like the chief justice to head the commission. Whether he will accept this responsibility or not is not clear as he had stated earlier that this fell in the domain of the executive branch. There has also been a mention of working out a political solution by some parties. What does it imply and how will it determine facts has not been explained. Raza Rabbani, whom everyone trusts, for personal reasons is not prepared to head the parliamentary committee.

My take on the Panama Papers is that they do not necessarily find Nawaz Sharif culpable but raise enough questions to warrant a serious credible investigation. Nawaz Sharif and his family have not provided convincing explanations and therefore, it is quite right for the Pakistani public to demand accountability. It is not difficult these days to get information from offshore centres because of new rules enacted by the OECD and endorsed by others. Under these rules, offshore centres are obliged to disclose information on beneficial owners of offshore accounts. Moreover, they are expected to make all information available to the respective governments of their clients. Whether they will oblige Pakistan and other countries with similar information on request is to be seen. However, the request has to be channelled through the government. This is the catch. Moreover, there are other mechanisms in place that will have to be explored to get maximum information and track the money trail.

The Public Accounts Committee, NAB and the FBR can make the request but they are unlikely to do so for obvious reasons. That is why it will be prudent to think that public pressure should be built to press for a judicial commission headed by the current chief justice, who will have the authority to override normal bureaucratic hurdles. Ideally, my normative position is that I would like to see the prime minister exonerated but only after a proper judicial review and not through a political 'muk muka'. Unfortunately, if one is reading the situation correctly, we are heading for the latter.

According to the prime minister's version of events, when he and his family went into exile in Saudi Arabia, his father borrowed money from Al-Buraq Bank to set up a steel manufacturing plant, an area where he had considerable experience. It was the profits of this enterprise that were transferred in offshore accounts. To what extent there is credibility in this version can be verified by the judicial commission, or any august body appointed to investigate the matter. For a credible investigation, the commission will have to engage the services of forensic accounting companies that specialise in analysing offshore centres. They should be able to track the source accurately. From the type of discourse and accusations and counter-accusations being made, it seems unlikely that a neat and transparent investigation will take place. The matter should be discussed in parliament and a way found. Imran Khan should use the forum of parliament to devise a fair and unambiguous way of ascertaining facts rather than opting for a dharna as the first option of attack. The PPP has little choice but to support accountability. Any compromise on its part will completely wreck its prospects as a political party. Already, it is in sharp decline but compromising on accountability will prove politically fatal, even if it means hastening the demise of some of its own top stalwarts. There was a time, especially in the 1980s, when it seemed as though leaders of major political parties were competing in corruption. Apart from satisfying personal greed, corrupt money was considered to be the facilitator for the politics of patronage. Other state institutions are equally affected by corruption, but the difference is that they remain opaque from public scrutiny. What is needed is greater transparency and accountability in all government organisations.

Time and again, sceptics remind us that nothing changes in Pakistan, as though we are doomed to be a corrupt society. Our people have accepted this as a part of our culture and ethos. This defeatist mentality has been ingrained by vested and disgruntled elements that either are beneficiaries of a corrupt system or have given up on Pakistan. It will be suicidal to accept the notion that Pakistan is destined to be corrupt. The attitude of tolerating corruption as part of our heritage and psyche is akin to being disrespectful to our founding fathers, ancestors and the coming generations. It is not just the siphoning off wealth and precious foreign exchange that is undermining the nation but is the erosion of the value system that is the bedrock of a living nation. Corruption breeds other evils in society in multiple ways by promoting crime, sidelining merit and harbouring cronyism. The current crisis once again provides an opportunity for the civil society and state organs to rise to the challenge of confronting corruption at institutional and personal levels. If they fail to do this, they face the stark alternative of creeping national decay.

Published in The Express Tribune, April 20th,  2016.

Like Opinion & Editorial on Facebook, follow @ETOpEd on Twitter to receive all updates on all our daily pieces.