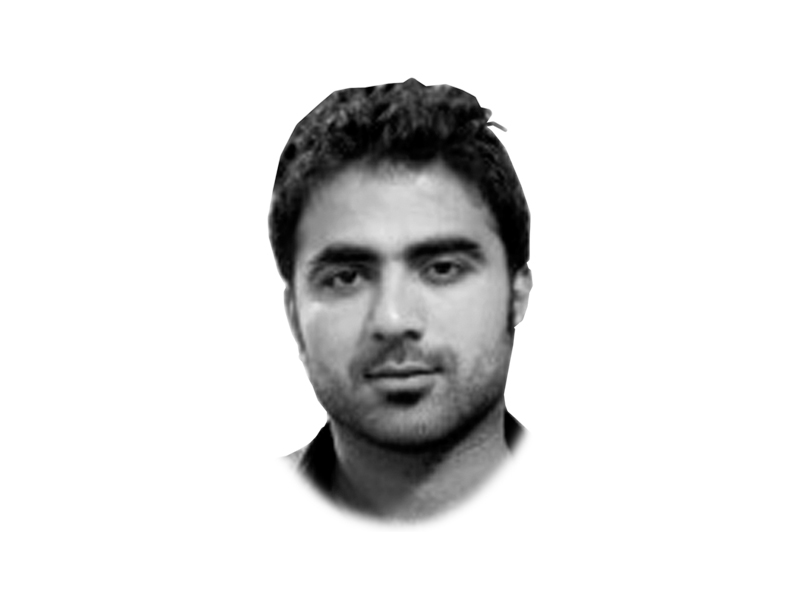 ---
He speaks against women, minorities and immigrants — many of whom are fleeing terrorism and oppression in their home lands. He gave his elementary school music teacher a black eye and later explained in his book that he now uses his brain instead of his fist to express his opinion. His speeches are racist. And yet, from one state to the next, he attracts voters, and gets closer to winning the Republican nomination for president of the US.

The name of Donald Trump — business tycoon and author of over a dozen books — has been heard more frequently in the current US election campaign than that of any other Republican candidate. Senior journalists from some of the largest US media outlets are now openly criticising Trump's views and questioning why he is getting so much undeserved attention. Nevertheless, there are people — journalists and politicians among them — who support Trump. They see him as a champion of a disaffected and heretofore unrepresented segment of the American population, a significant portion of which has never voted before.

One Trump supporter said he favours the 69-year-old business tycoon because he is not afraid to voice opinions that many Americans silently share, about counterterrorism, immigration policies and economic reforms. But while statistics show that many Americans do not vote, it does not necessarily follow that non-voters share Trump's views.

US voter turnout is among the lowest in the developed world, with only 36 per cent of eligible voters casting ballots in the 2014 midterm elections, five points lower than in 2010, and the lowest turnout rate since 1942, according to the US Elections Project.

So why did so few Americans cast ballots last year? The Census Bureau posed this question to non-voters. According to a survey published in The Washington Post, the top reason people gave for not voting was that they were too busy.  The second most common reason was a lack of interest. Other reasons included disability, the voter registration process, being out of town and a dislike of the candidates.

While a percentage of these non-voters might like what Trump has to say, it remains to be seen how many of them would actually cast their vote for him. His campaign slogan, "Make America Great Again", is attractive to many, hearkening back to a time when Americans felt good about themselves, the future, and their country's place in the world. But, given his vague, impractical and insubstantial policy statements, the possibility of his selection as the Republican Party candidate is worrisome. Even Ted Cruz says that nominating Trump is tantamount to handing Hillary Clinton the presidency.

If Trump's internal policy positions are a cause for concern, his foreign policy is even more troublesome. Trump states that as president he would ban Muslims from entering the US, apparently either unaware of, or unconcerned about the fact that there are US troops currently deployed in Muslim countries around the world. A ban on Muslims entering the US would be severely damaging to diplomatic relations with Muslim countries and could result in those countries retaliating by closing their borders to Americans.

In Pakistan, Afghanistan and many other countries, there are many people who would like to see the end of diplomatic relations with the US.  Americans and westerners are not the only ones who have to fear deadly attacks from radical terrorists. There are many places in the Muslim world where people live in fear that western warplanes will drop bombs on their houses. In my native province, Balochistan, I have personally met families that fled from Afghanistan to Quetta, out of fear that western troops would destroy their homes. These innocent, secular people have nothing to do with extremism or terrorism.

Trump's candidacy is seen as a test for America. Is it possible that such a man could win the presidency of a country that has prided itself on being a beacon of tolerance and justice in a troubled world? The developing world is dotted with US-funded projects, aimed at ending violence towards women, curbing extremism, and promoting peace. But the appeal of Donald Trump, to a large segment of the US population, shows that even the US is not immune to these problems. Clearly, there are plenty of people ready to support a candidate who publically encourages violence, hatred and bigotry.

It remains to be seen whether more reasonable minds can prevail against the Trump phenomenon, fuelled as it is by social media vitriol, unbridled mainstream media attention and the alluring promise of a return to the 'greatness' of the past. History has shown that there is a fine line between power born of intolerance and hatred and the rule of brute force. Many analysts predict that, should Trump win the presidency, far from a return to greatness, the US will witness the decline of its status as a world power. The world is watching closely to see how the next act of this election campaign plays out.

Published in The Express Tribune, April 20th,  2016.

Like Opinion & Editorial on Facebook, follow @ETOpEd on Twitter to receive all updates on all our daily pieces.
COMMENTS (7)
Comments are moderated and generally will be posted if they are on-topic and not abusive.
For more information, please see our Comments FAQ