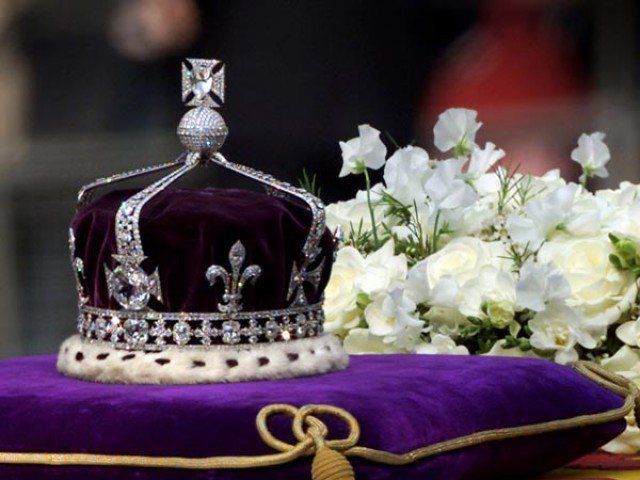 ---
NEW DELHI:



A priceless diamond that is part of the Queen Mother's Crown was given to Britain and not stolen, India's government on Monday told the Supreme Court, which is hearing a suit seeking its return.






The 108-carat Koh-i-Noor gem, which came into British hands during the colonial era, is the subject of a historic ownership dispute and has been claimed by at least four countries including India.




But India's Solicitor General Ranjit Kumar said the 19th-century Sikh king Ranjit Singh had given the stone to the British.




It is now set in the crown that was worn by Queen Elizabeth's mother until her death in 2002, and is on public display in the Tower of London.




"It was given voluntarily by Ranjit Singh to the British as compensation for help in the Sikh Wars. The Koh-i-Noor is not a stolen object," he told he Supreme Court.


The court was hearing a suit filed by the All India Human Rights & Social Justice Front, a non-governmental organisation, seeking the diamond's return.

Published in The Express Tribune, April 19th,  2016.