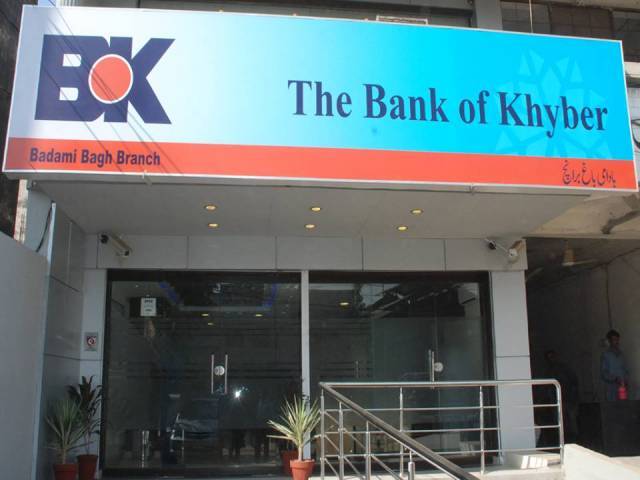 ---
PESHAWAR: The Khyber-Pakhtunkhwa chief minister on Monday formed a four-member panel to investigate the ongoing spat between Bank of Khyber (BoK) and the provincial finance minister. Hours earlier, one of the bank's executive vice-presidents resigned, citing 'personal reasons'.

The inquiry committee headed by K-P Irrigation Minister Sikandar Khan Sherpao will complete its investigations in three weeks and submit its report to the chief minister. The panel also includes Local Governments Minister Inayatullah Khan, Health Minister Shahram Khan Tarakai and Public Health Engineering Minister Shah Farman.

The chief minister along with his cabinet held a detailed discussion on Monday on the BoK running an advertisement against K-P Finance Minister Muzaffar Said.

Sources said Inayatullah tried to convey to the chief minister that his party ministers might quit their portfolios if the BoK managing-director was not removed.

Sikander said the allegations against the finance minister would be verified to ascertain if the bank management overstepped their authority.

Finance Minister Said also published an advertisement in some newspapers in Peshawar to respond to the allegations levelled against him by the BoK management.

He not only rejected the allegations but also termed the ad a conspiracy against the collation government of Pakistan Tehreek-e-Insaf.

The finance minister made it clear none of his relatives were in BoK and he had never tried to put pressure on the bank management for any appointment, transfer or posting.

After the bank's employees submitted an application with K-P Ehtesab Commission over the MD's 'dubious' appointment, the MD not only tried to affront the finance minister but also damaged the bank's reputation while trying to cover his own wrongdoings, Said stated in the advert.

The Khyber Union of Journalists also demanded a judicial inquiry into alleged irregularities in BoK along with the immediate removal of its MD.

Protesting against the bank's management, the journalists gave the government one week to inquire into the bank's irregularities. They also demanded action against the BoK MD for running an advertisement against The Express Tribune's Peshawar City Editor and former Peshawar Press Club president Shamim Shahid in reaction to a report published in the newspaper last week.

Published in The Express Tribune, April 19th,  2016.
COMMENTS
Comments are moderated and generally will be posted if they are on-topic and not abusive.
For more information, please see our Comments FAQ