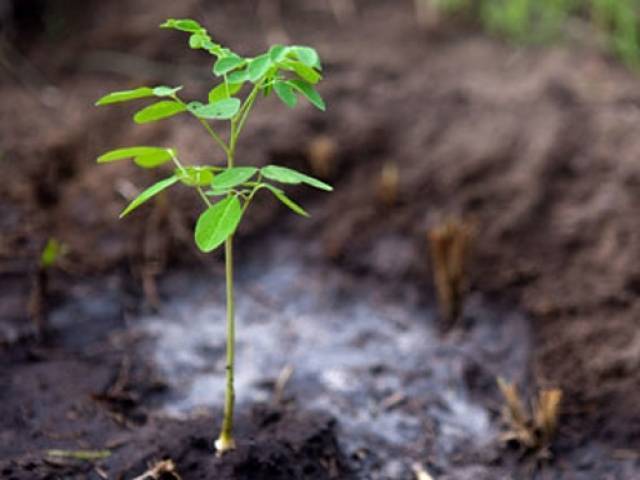 ---
MULTAN/ LAHORE:



More than 9 million tree saplings have been planted in the province as part of the Spring Tree Plantation Campaign 2016, Minister for Forests and Wildlife Malik Muhammad Asif Bha Awan said at a meeting to review progress on the campaign on Monday. He directed divisional forest officers to hasten work in order to achieve a target of planting 12 million saplings by June.




Strict action would be taken against the officials who fail to meet the targets assigned to them, Awan told officials of the Forest Department including Forests Central Zone Chief Conservator Rana Shabbir Ahmad.

The participants at the meeting were told that the Forests Department had been tasked with planting 4.25 million tree saplings in government-maintained forests, of which 2.88 million saplings had been planted so far. Other government departments had planted 1.266 million tree saplings so far, even though they had been tasked with planting 1 million tree saplings. The army had planted 1.155 million tree saplings of their target of 1.3 million saplings so far; and 3.788 million saplings had been planted on private lands, the target for plantation on these lands was 5.45 million saplings.

The participants were told that the Forests Department had conducted 18 tree plantation ceremonies, set up 29 awareness stalls, delivered 20 lectures,  held 15 radio talks, observed six Farmers' Days and held eight seminars in this regard.

Chief Conservator Rana Shabbir Ahmad stressed the need to involve people in the tree plantation events. He said there was need to raise awareness about the importance and benefits of planting trees. He said that officers should pay attention to the protection and safeguard of planted saplings. He also directed DFOs to engage students at schools, colleges and universities in the awareness programmes and hold walks regularly meant to awareness about the importance of trees to our lives.

PHA's tree plantation efforts

The Multan Parks and Horticulture Authority (PHA) has decided to plant tree saplings of varieties providing shade and shelter in the city. "This can help reduce the intensity of hot weather conditions in the area," PHA official Jalal said on Monday.

He said the campaign would begin in the next few days. It would cover various locations of the city. He said all necessary arrangements were complete. He said the PHA had already planted 10,000 saplings of various kinds on Airport Road.

To a question, Jalal said work on various parks in the city had been expedited to facilitate visitors. He said PHA employees and security guards of private companies had also been deputed to provide peaceful environment in some of the most frequented parks in Multan city.

Published in The Express Tribune, April 19th, 2016.