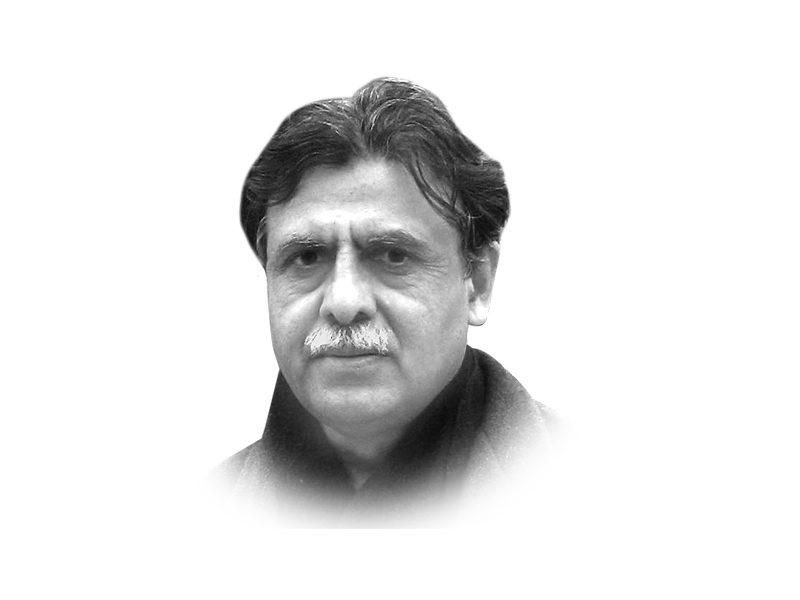 ---
The recent arrest of an Indian naval intelligence officer, Kulbhushan Yadav by Pakistani authorities in Balochistan is by no means an ordinary event. It helps us understand the larger picture and the war games going on between two adversarial countries in the region. While India accuses Pakistan of providing a staging ground to non-state actors to carry out violent forays inside its territory, the latter has been complaining about Indian funding, fomenting and fuelling of disgruntled and anti-state elements in Balochistan. Pakistan has asserted time and again that Indian agencies have been using Afghan soil to launch its covert operations.

Yadav's arrest followed by his confession recorded on video detailing his forays in aiding and abetting separatist forces in Balochistan has put the Indian government and media in a state of complete denial. His movement inside Pakistan, far away from the Indian borders, shows the kind of support system he had carved out for his operations in the insurgency-infested province. One is, however, puzzled to think what a Mumbai-born, suave urbanite has been doing in Balochistan. This development has caused embarrassment to Iran as well from where the spy network had been operating. The Indian operative and his accomplice landed in the Iranian port of Chabahar, close to the Pakistan border, with fake identities. This was an act that betrayed the confidence of the host country as well. Iran would be the last country to whip up an unnecessary issue with Pakistan. It is incumbent on Pakistan to appreciate Iran's position while seeking the desired information, which may well require some backward working. Of late, Balochistan has been a victim of ethnic and sectarian-based terror attacks. Pakistan must work on a lasting arrangement with Iran for improving the level of intelligence-sharing on a regular basis. There is no reason to question Iran's readiness and sincerity to help Pakistan on this count. Iran is very keenly building the bridges around the world and will not intentionally allow a problem to fester in its immediate neighbourhood.
In the ongoing war of nerves, Pakistan has displayed maturity and pragmatism. It has, of late, extended help to India in probing attacks by non-state actors on Indian civil and military targets. Such non-state elements have caused more harm inside Pakistan than anywhere else. The Indian response, on the other hand, has been lacking and at the same time it has continued to create hysteria against Pakistan for anything happening inside the country, from Indian-held Kashmir to Assam and Tripura.
India is investing substantially in the Iranian port of Chabahar, which is seen as counter-poise to Gwadar, though the latter port is way ahead in its potential capacity as a deep seaport where mother-ships could be advantageously docked for the trans-shipment of cargo. The project is perceived as China- centric and hence the nervous feverishness amongst Indian quarters. India's opposition to the CPEC started with raising issues about the legal status of Gilgit-Baltistan, which is to provide a crucial arterial link to the economic corridor. It has, at the same time, helped intensify the ongoing insurgency in Balochistan through radicalised elements and has patronised their exiled leaders. This state of affairs underlines the regional dimension of the war on terror. Pakistan and India should both realise that this is a zero-sum game and will not help either country in the long run. A regional architecture for peace and internal security requires contribution and commitment by all neighbouring countries including Afghanistan, and now Iran as well.
In Balochistan, the Pakistani state must show its resolve effectively to neutralise forces working against its territorial integrity. The state should at the same time empathise with the genuine concerns of the region and its people. A distinction has to be made between those who have taken up arms against the state and are killing innocent people and those who are fighting for political and economic rights. We are far more mature as a polity now than we were in the 1970s. As a nation, we have learnt the art of living together. Ultimately, we may need policies based on affirmative action for those who have been left out of the national mainstream and are lagging far behind. This subject, however, needs separate treatment, which I will take up some other day.
While facing an existential terror threat, we should take all possible measures to put our own house in order. It is time for threading together missing links while securing our social spaces from those who are either supportive of militant forces or hold ambiguous opinions towards their lethal designs. As a first step, our neighbourhoods need to be secured and closely monitored, both by the state and societal groups. This would require the right kind of ever-agile frame of mind that has the capacity to sense anything even slightly out of the ordinary. The perpetrators of the attack on the elite police training school in Lahore or the suicide bomber storming the Wagah border, for instance, had slept peacefully in nearby mosques, with the local imams facilitating their stay before the attacks. The attack on Bacha Khan University revealed a long trail of handlers and facilitators who were positioned inside Afghanistan along Torkham at Darra Adam Khel, Mardan and finally at Charsadda. These were mostly known to be non-violent people but with an innate empathy towards the cause of radicalised militants and with a strong inclination to support their dastardly act. Darra Adam Khel, the biggest arms bazaar in the country, is just a half-hour drive from the provincial capital. The time is ripe to bring the arms bazaar under a well-conceived regulatory framework. No forceful imposition will succeed in this regard. A consultative process and a close engagement with local manufacturers should be initiated. The stakeholders should be given a win-win option. Technical input of experts can be sought to hammer out a regulatory and quality assurance mechanism of weaponry production in Darra Adam Khel. Law-enforcement agencies, which should be the main buyers of these arms, at the same time need to draw up procurement plans of this weaponry while private purchases should be inventorised and licenced. These are small but critical steps that must be taken to round the sharp edges of the terror machine.
District security plans also require a complete rehashing with greater emphasis on setting up neighbourhood watches. There should also be monitoring of social spaces, which are working as conveyor belts for terrorist acts. The fortification of soft targets will be meaningless without securing our social spaces. In a recent interview, the IG Punjab, while talking about improved security measures, admitted that the threat of an attack on the public park in Lahore was never considered serious, hence the low vigilance in the area. Such missteps must never happen again. So far, hospitals have not been targeted, making it all the more necessary to secure this lifeline that is crucial during calamitous situations.

Published in The Express Tribune, April 19th,  2016.

Like Opinion & Editorial on Facebook, follow @ETOpEd on Twitter to receive all updates on all our daily pieces.
COMMENTS (3)
Comments are moderated and generally will be posted if they are on-topic and not abusive.
For more information, please see our Comments FAQ